Jim McNulty's Gift Catalog
You're looking for a thoughtful gift to honor Mom on her upcoming 69th birthday. She's a traditionalist who loves to entertain and socialize, and also a dedicated art therapist. We've organized a few ideas celebrating Mom's interests and personal style. We hope they inspire you!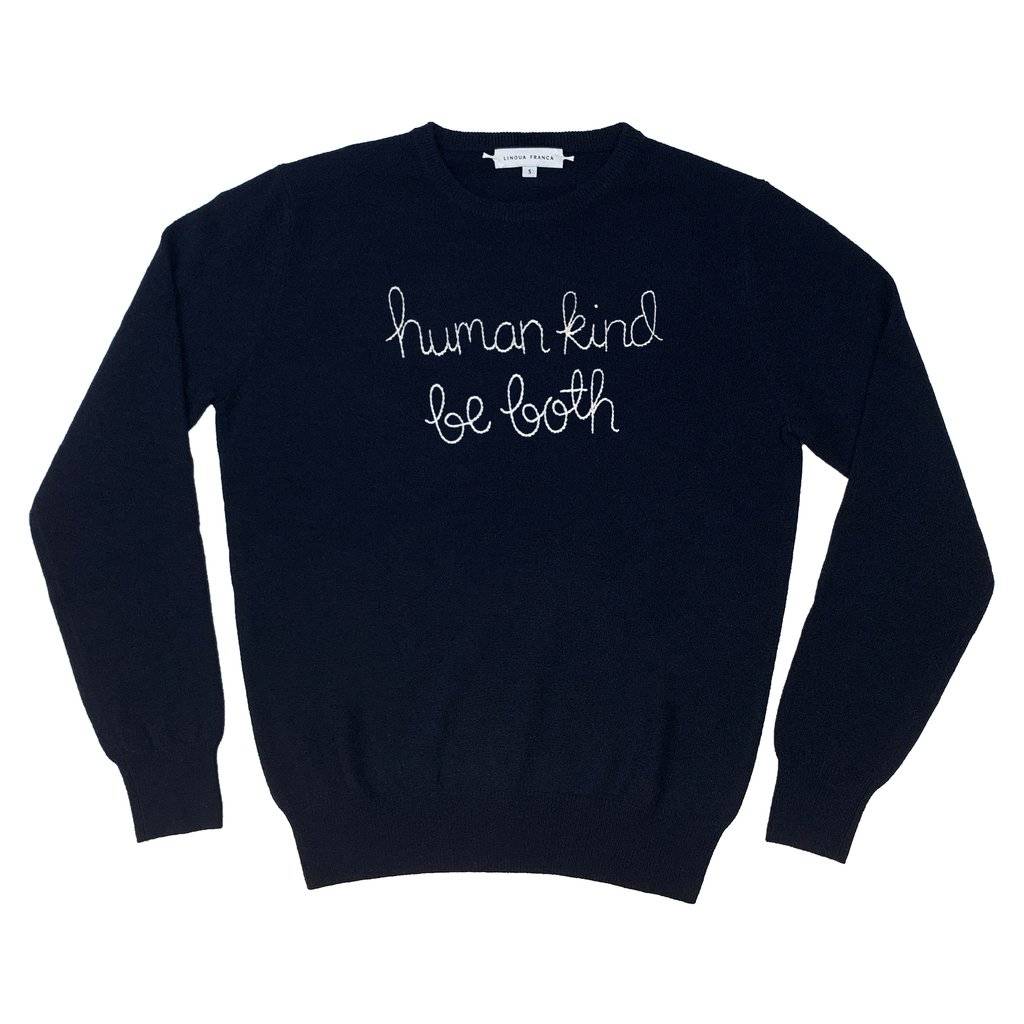 A cashmere sweater is mom's go-to—let's add one with flair to her collection! Lingua Franca makes sustainably-sourced, fair trade luxury sweaters, all hand-stitched by women. Each top features a statement or message tied to powerful movements.
Embroidery Options 
Personal Initials, Peace Sign, "It's okay to feel blue", "Inhale, Exhale", Love, Smile, Rainbow
Color & Cut Options 
Most can be modified based on preferences
Total Cost: $342 - $392
*Proceeds from these sweaters benefit either Your Mom Cares or The Grace Rose Foundation, both supporting mental wellness.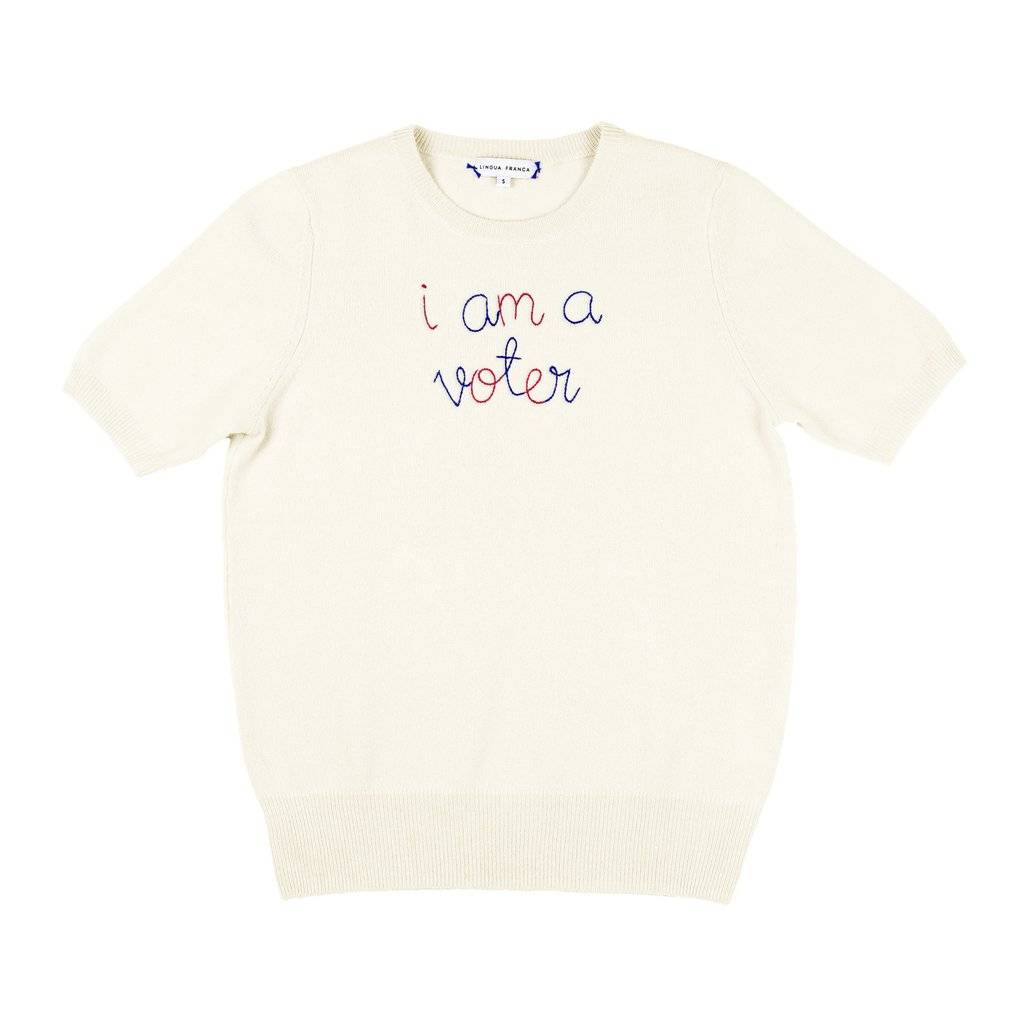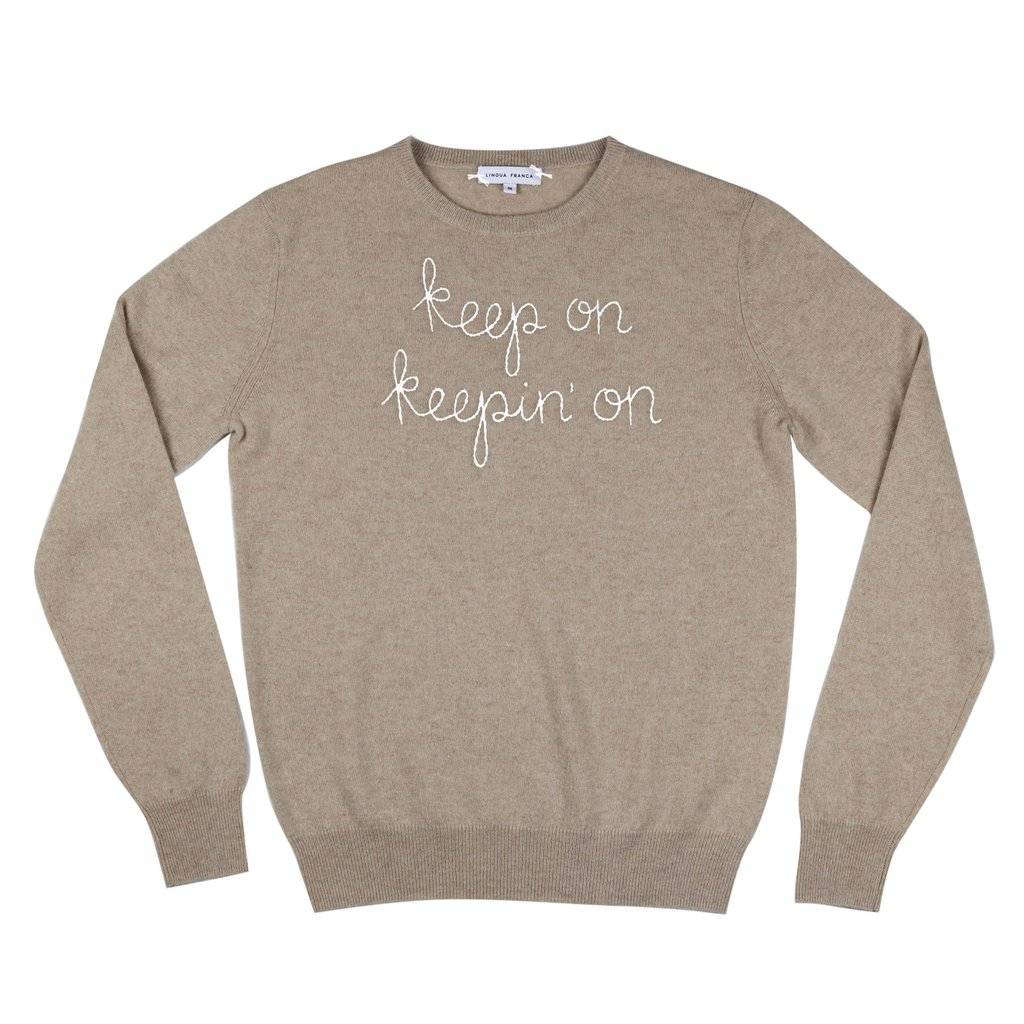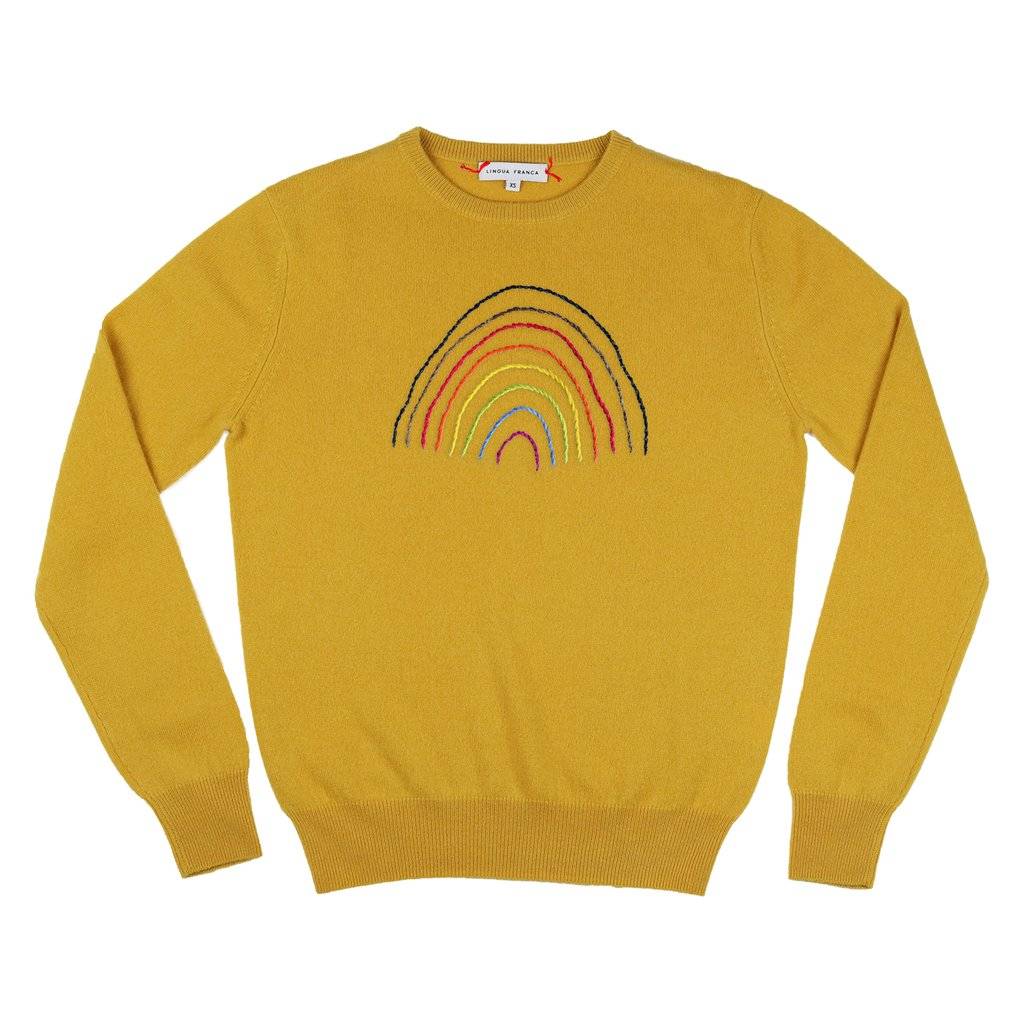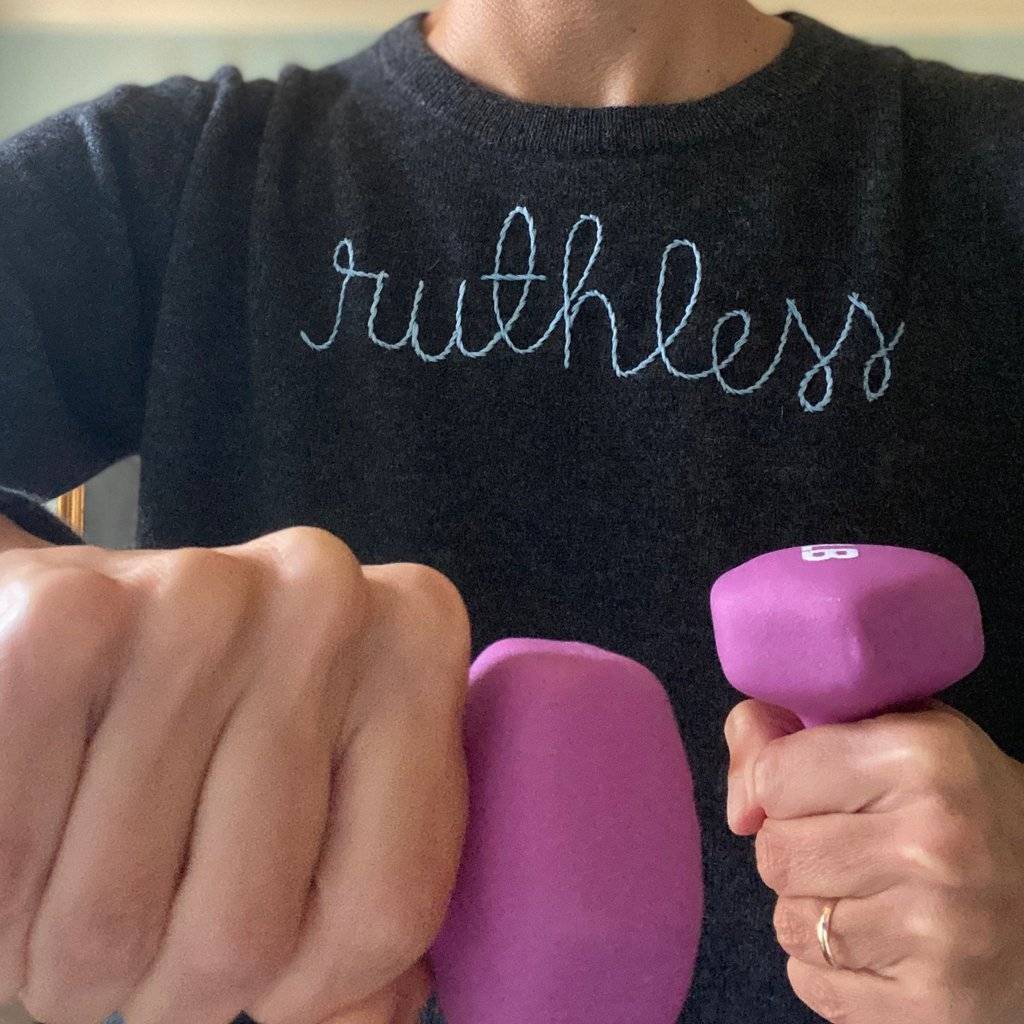 Rebecca de Ravenel Earrings
A playful gift with a nod to mom's favorite vanity plate—'Les Bon Bons' earrings. Perfect for a woman with personality who also loves costume jewelry. Plus, they'll pair well with any top from J. McLaughlin :)
OPTION 2A. Classic Drop
Color Options: Gold, Bougainvillea, Sea Green
Total Cost: $308
* Featured here in Gold
Option 2B. Frangipani
Color Options: Bougainvillea, Black
Total Cost: $308
* Featured here in Bougainvillea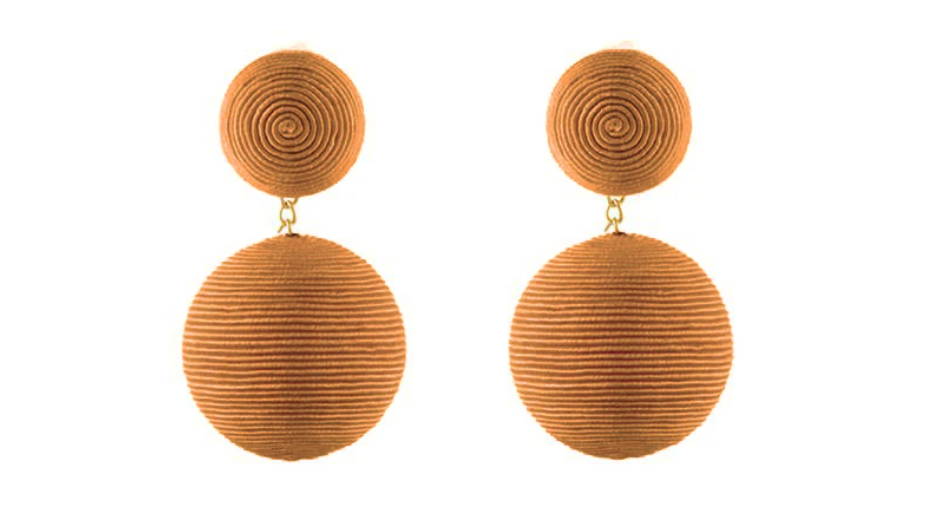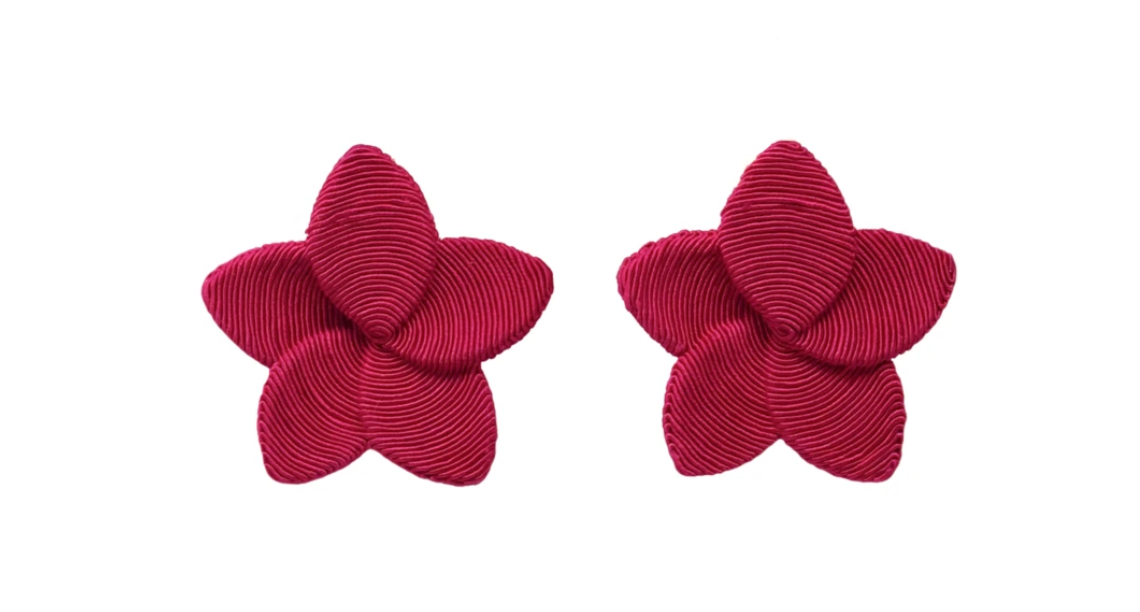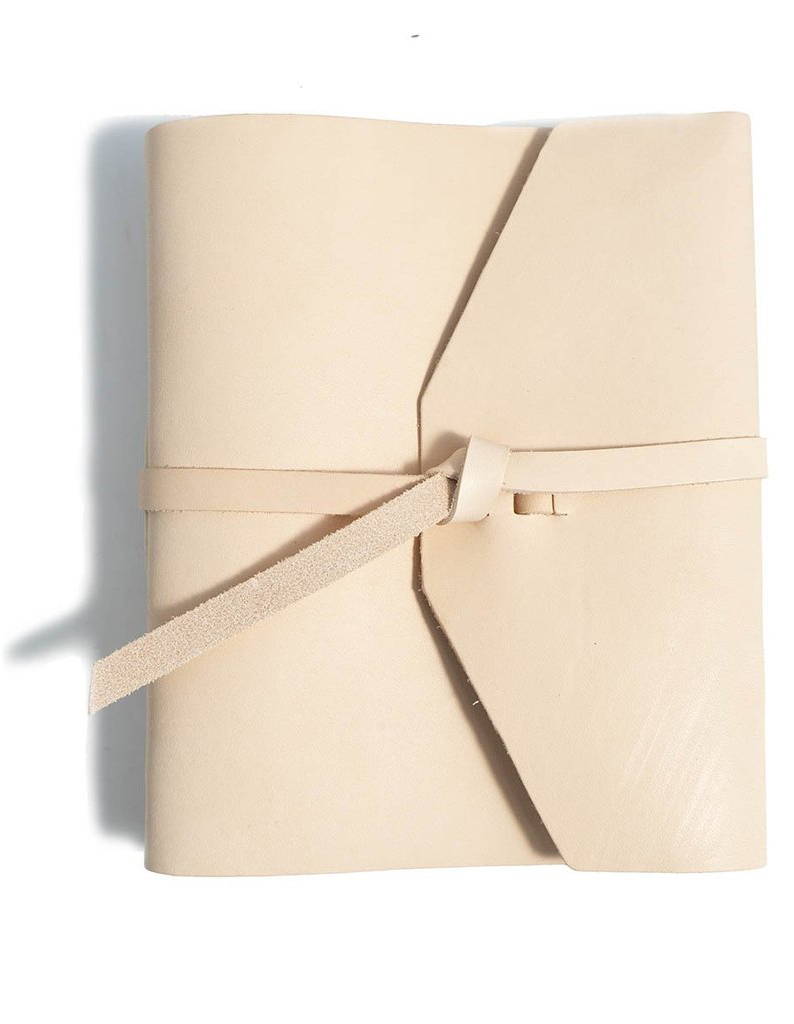 Leather Drawing Book & Deluxe Drawing Pen Set
With more time at home these days, Mom is revisiting her hobbies. Support her love for art and meditation with a personalized drawing set, perfect for unwinding in the backyard and compact enough to take on your next travel adventure.
Monogramming Options 
Personal Initials, Nickname, "Nana"

Total Cost: $200

Practical is mom's middle name, but that doesn't mean she can't look good while comfortable. Add style to her beach walks and poolside lunches with this foldable Panama hat and metallic Birkenstocks.
Color Options
Sandals also available in Gold
Total Cost: $227.86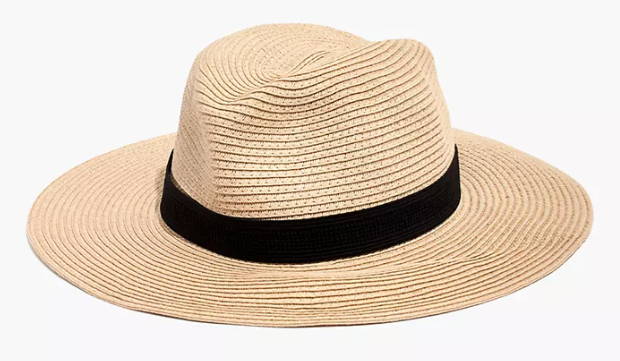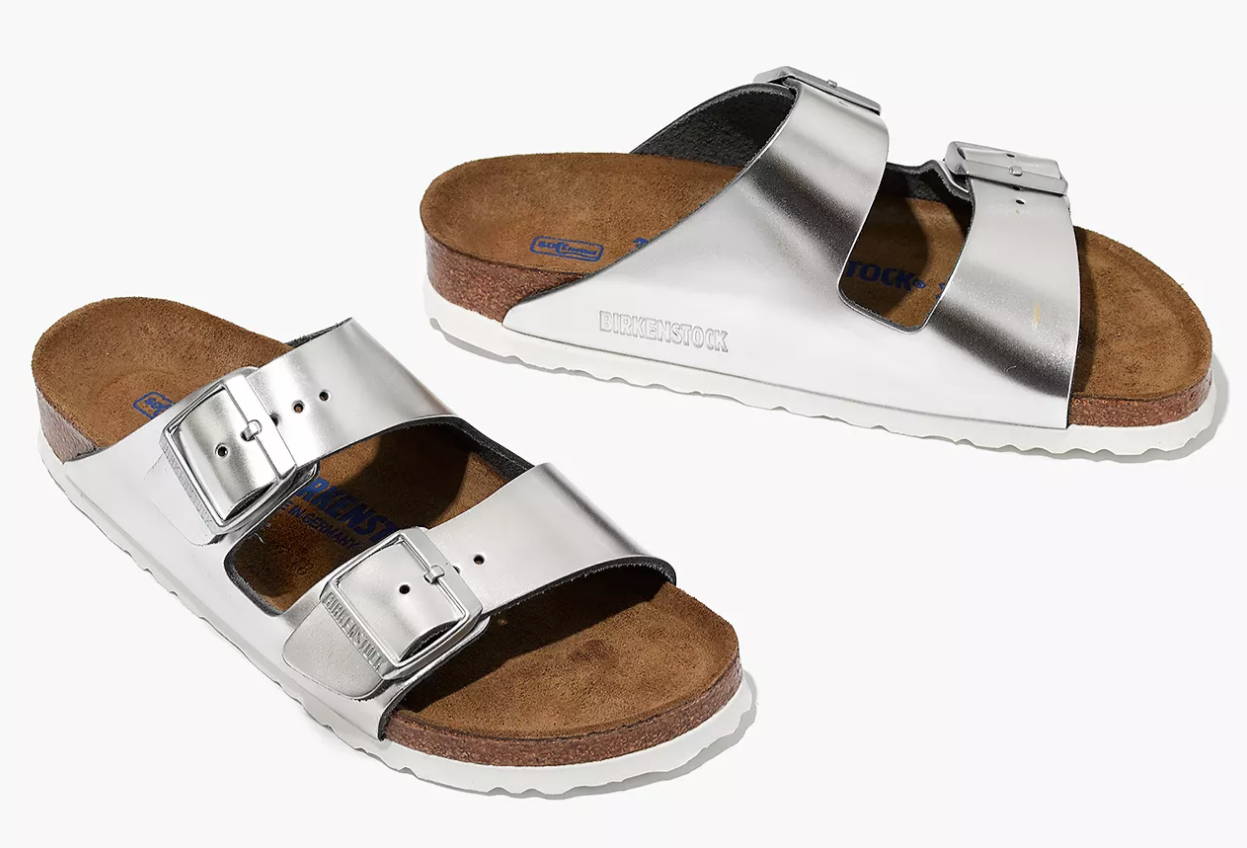 Marigold Living Placemat & Napkin Set
It's no doubt that more time at home this year means more dinners in the sun room. Freshen up mom's table with vibrant, artisanal handmade Indian placemat and napkin set.
Total Cost: $132 for S/4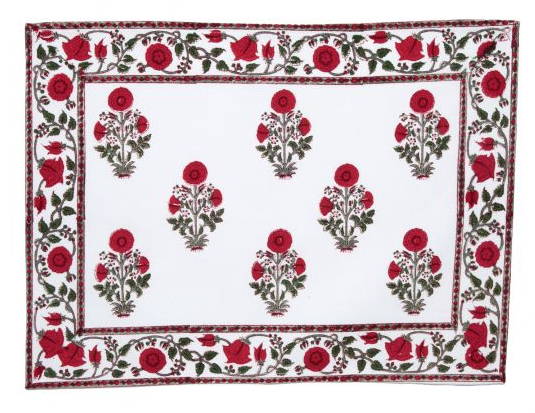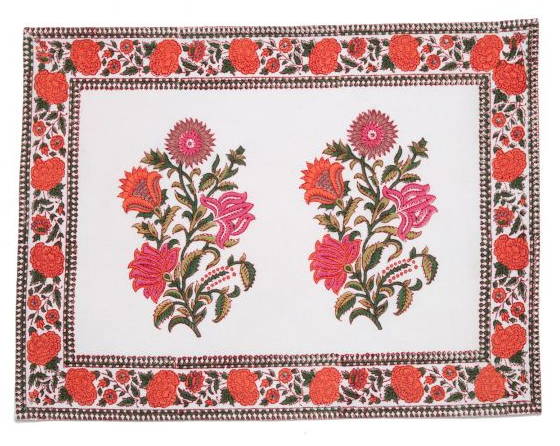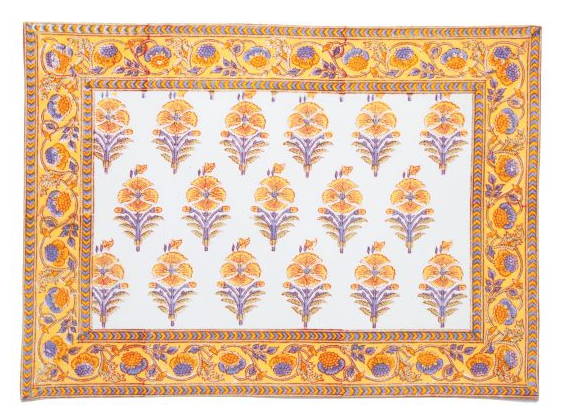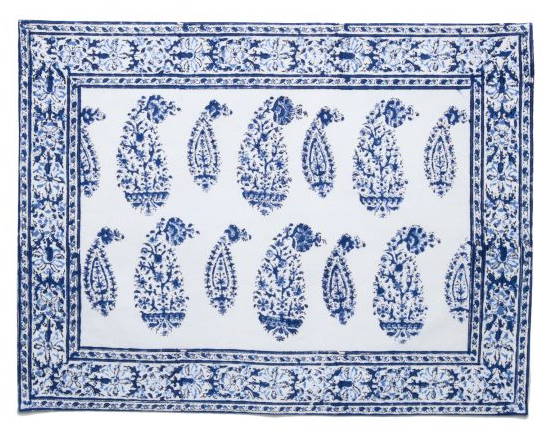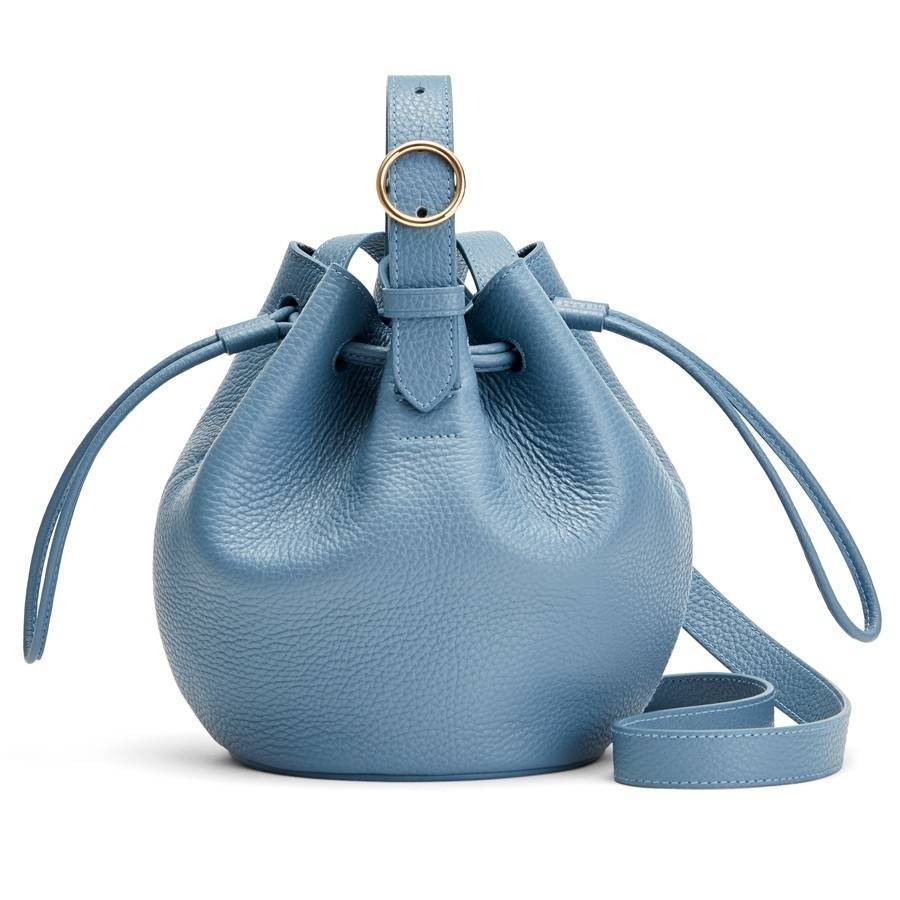 Cuyana Small Blue Bucket Bag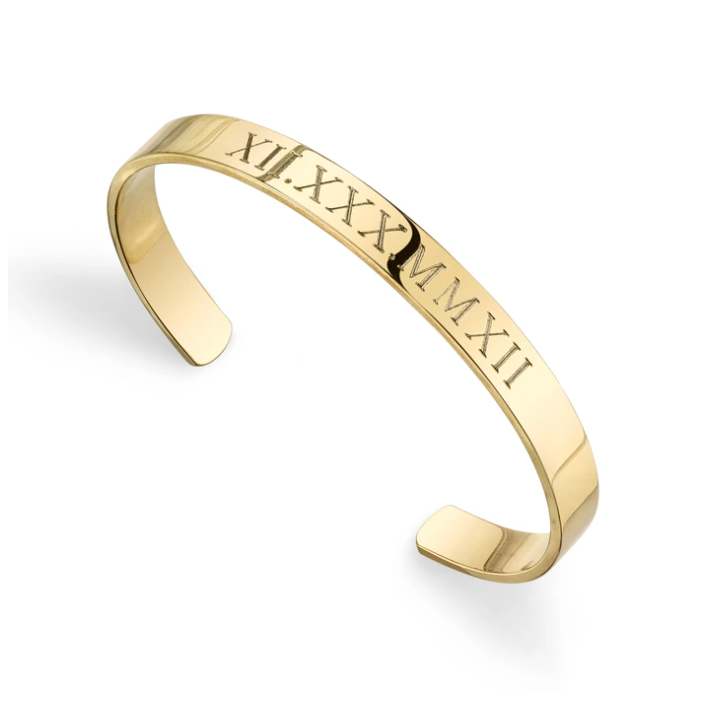 Roman Numeral "X" Bracelet, Gold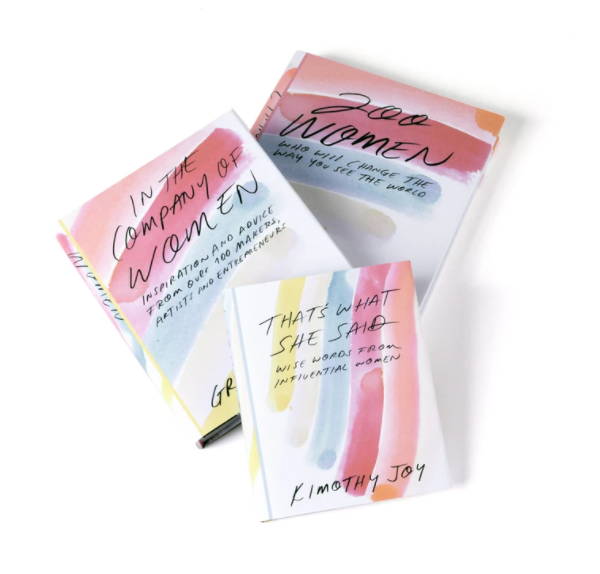 Women Changing the World Book Set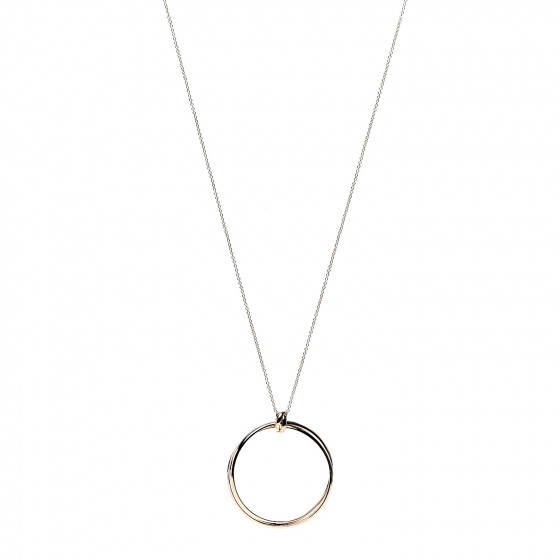 Tiffany Paloma's Melody Small Circle Pendant
Rothy's Cobalt Stripe Knotted Sandal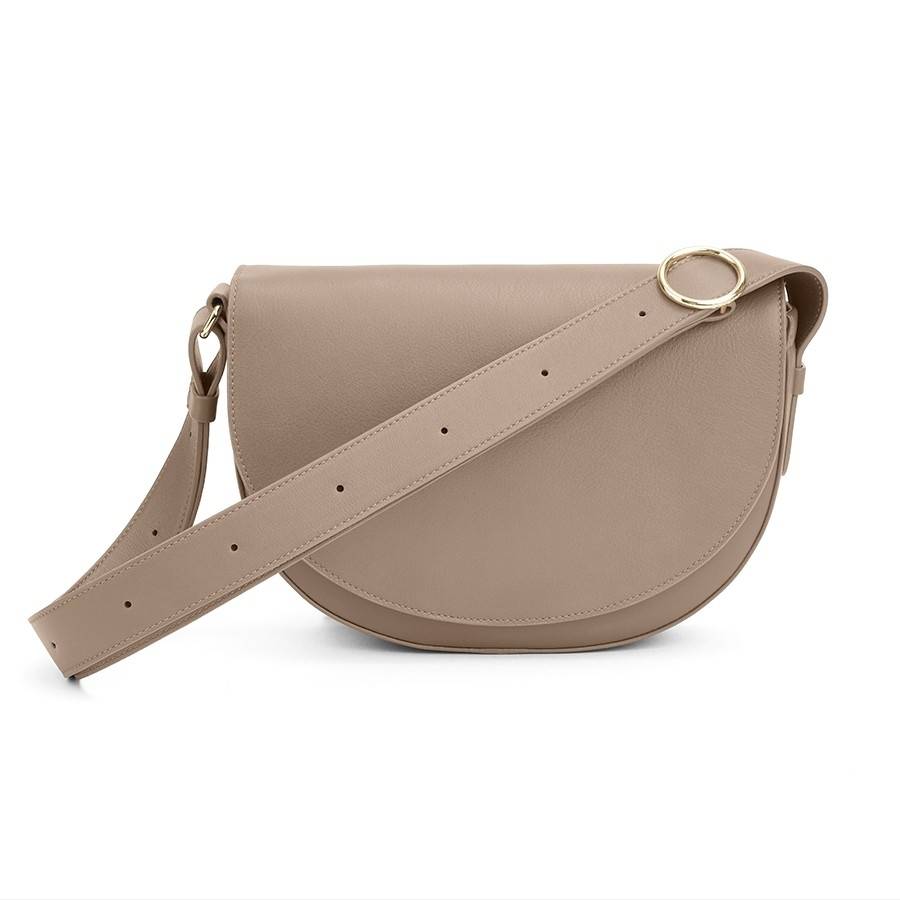 Cuyana Half Moon Shoulder Bag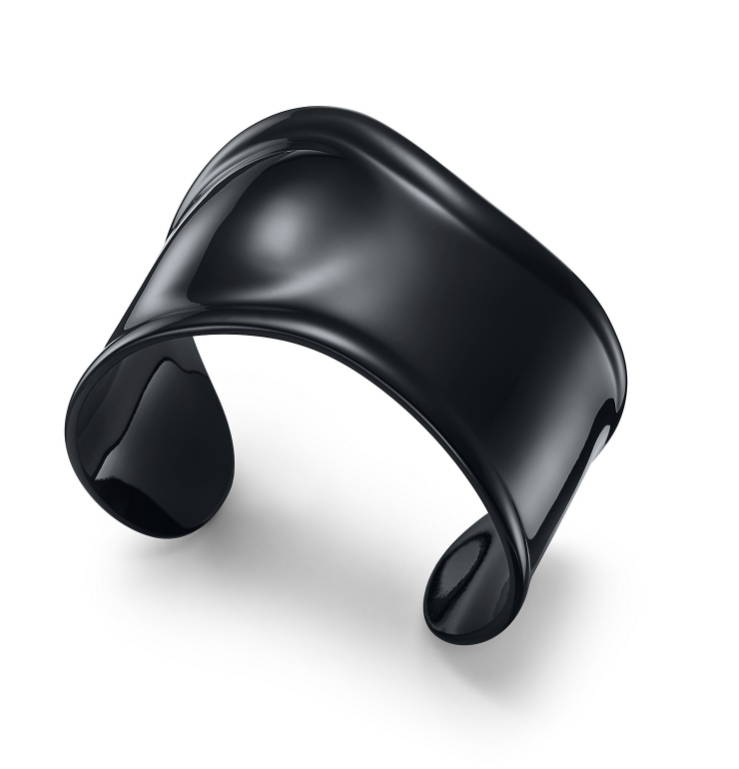 Tiffany Elsa Peretti Small Bone Cuff
Select your favorite gift(s) and send us your selection via email at hello@poppygifting.com*
From there we will handle order processing, gift wrap and delivery. You will be invoiced for the final amount once the process is complete and notified when your gift(s) is en route.
Not a fan of the options that we provided? Let us try again! Send us a note with your feedback and we will get back to you shortly with a few more ideas.
*We ask that you select a gift at your earliest convenience to ensure product availability