Friends & Family Order_Molly Marguerite
RECOMMENDATIONS FOR MOLLY
You're looking for a special gift to honor Marge for being such an awesome lady. She's a doting wife and mom who appreciates the sentimental side and counts being sassy as a favorite activity. 
We've organized a few ideas celebrating Marge's interests and personal style. 
We hope they inspire you!
Roller Rabbit
Mommy & Me Monkey PJs
Marge and Jack will be thrilled to get ready for bed in matching PJs and in a monkey pattern no less! A fun way to incorporate one of Jack's favorite animals and create special memories. 
Product Details 
- Size Options: XS, S, M, L, XL and 12/18M
- Material: 100% Pima Cotton
Estimated Total Cost: $178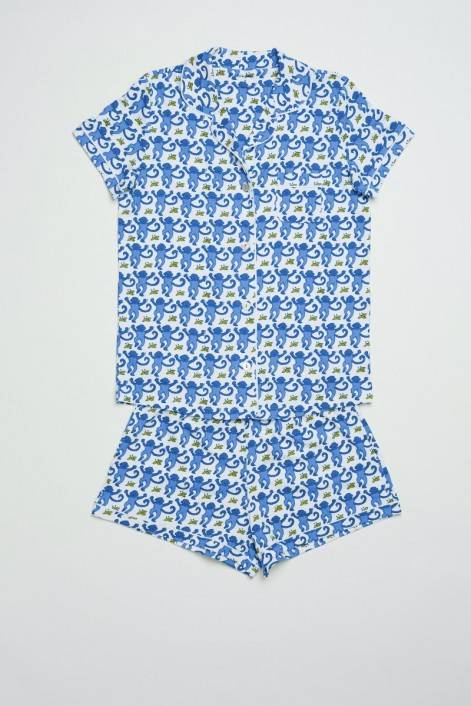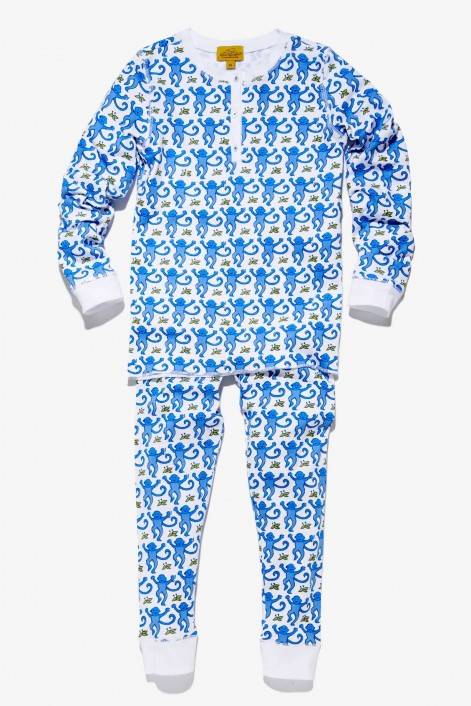 Suzanne Kalan 
Bar Necklace
Treat Marge with stunning jewelry that also serves as the ultimate symbol of Jack, his birthstone. Citrine and Topaz are both November stones, choose from one of four stone options.
Product Details 
- Stone Type & Color Options: Mixed Baguette in Citrine, Blue, Pink or White Topaz; Single Baguette in English Blue Topaz
- Metal Options: Yellow, White or Rose Gold
- Material: 14K Gold
- Size: 4x2mm Baguette, 16"/18" Adjustable Chain
Estimated Total Cost: $472 (Single Stone); $708 (Mixed)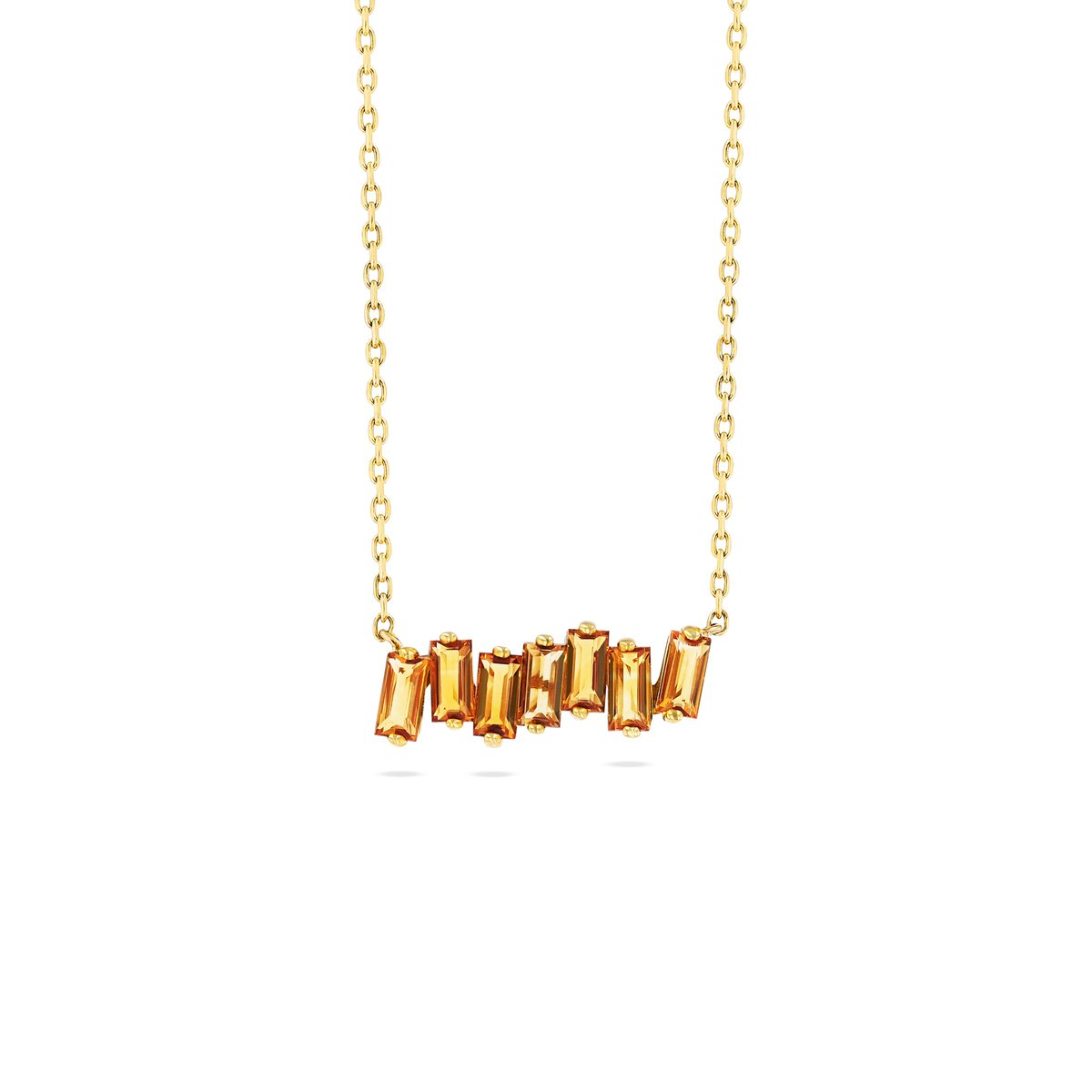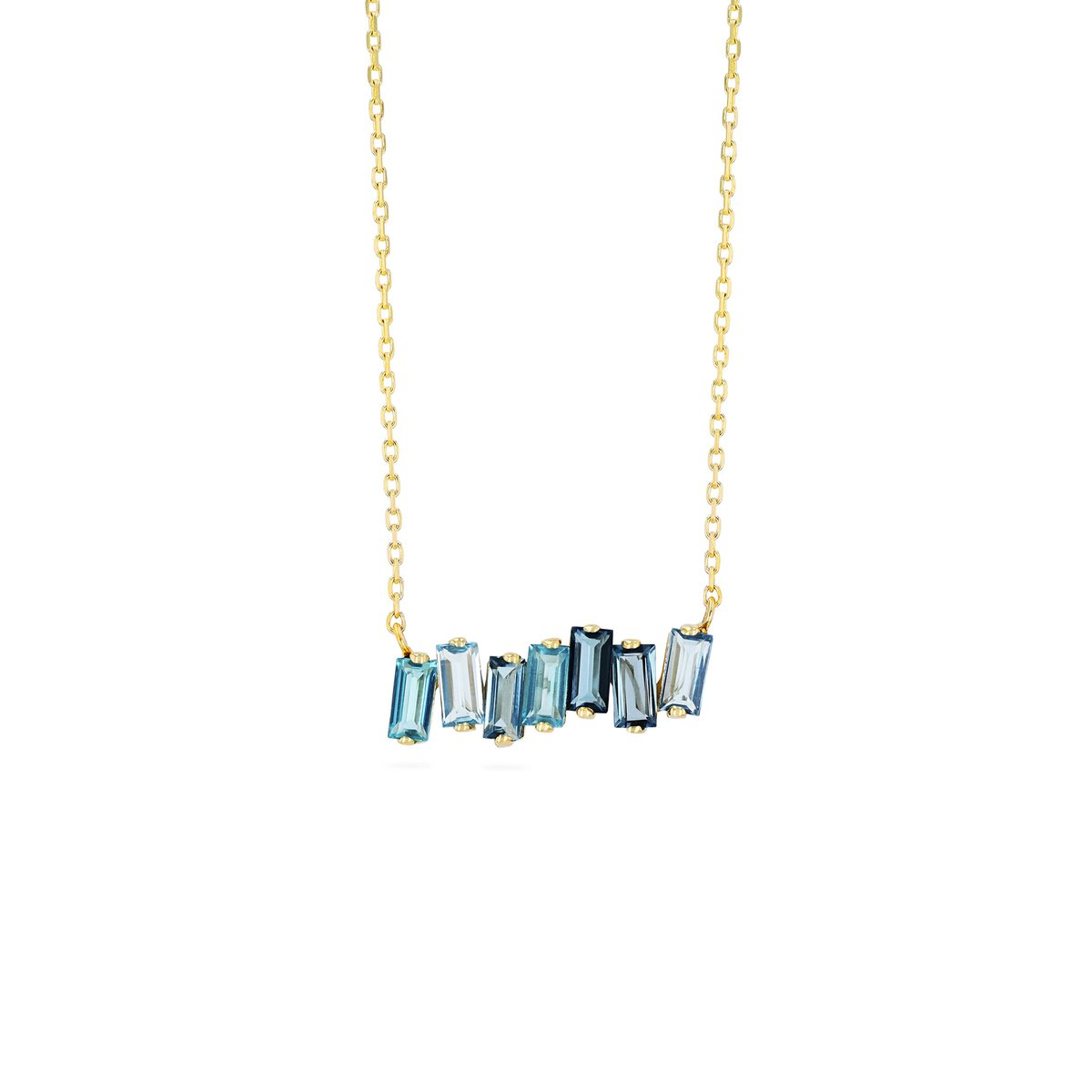 Blue Topaz, Mixed Baguette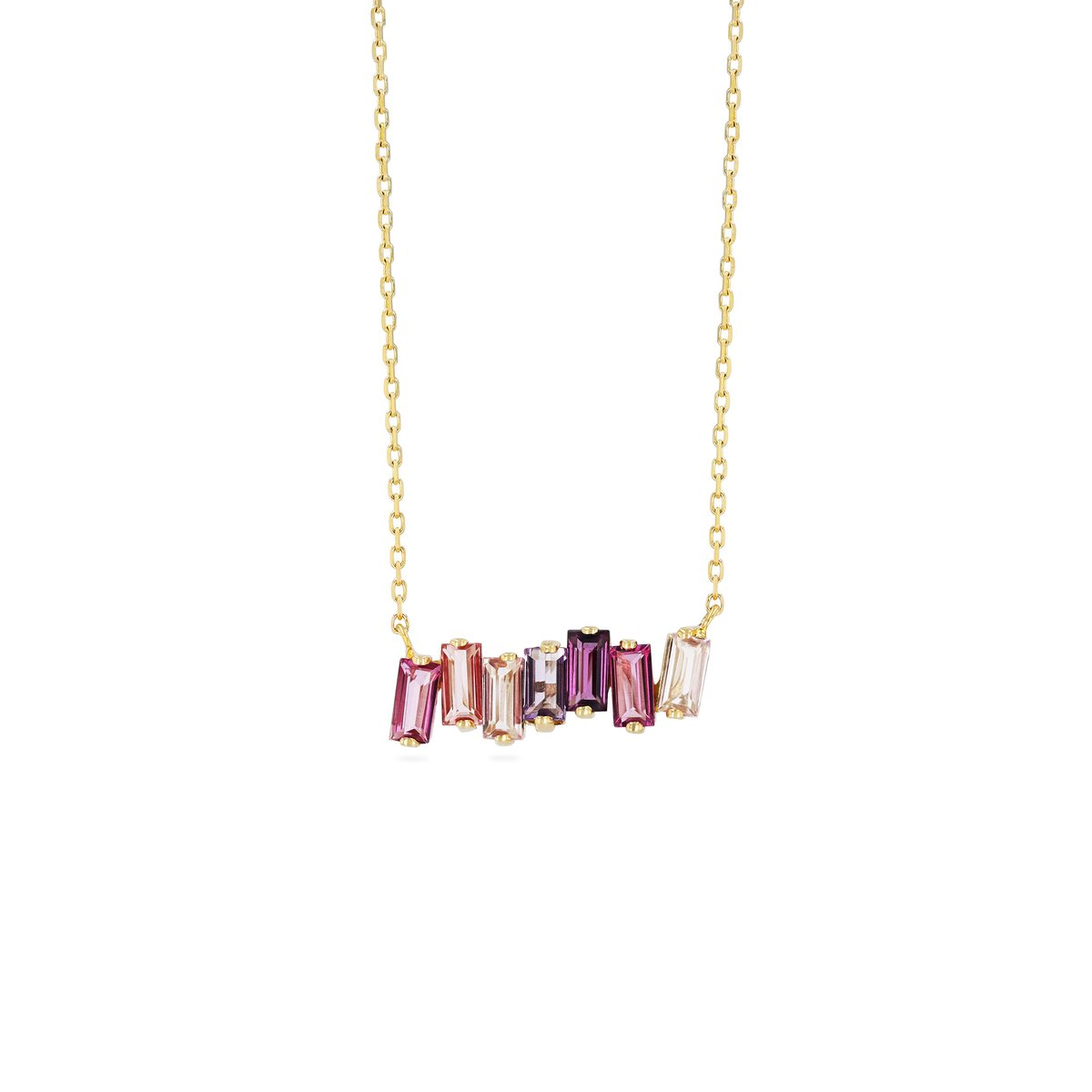 Pink Topaz, Mixed Baguette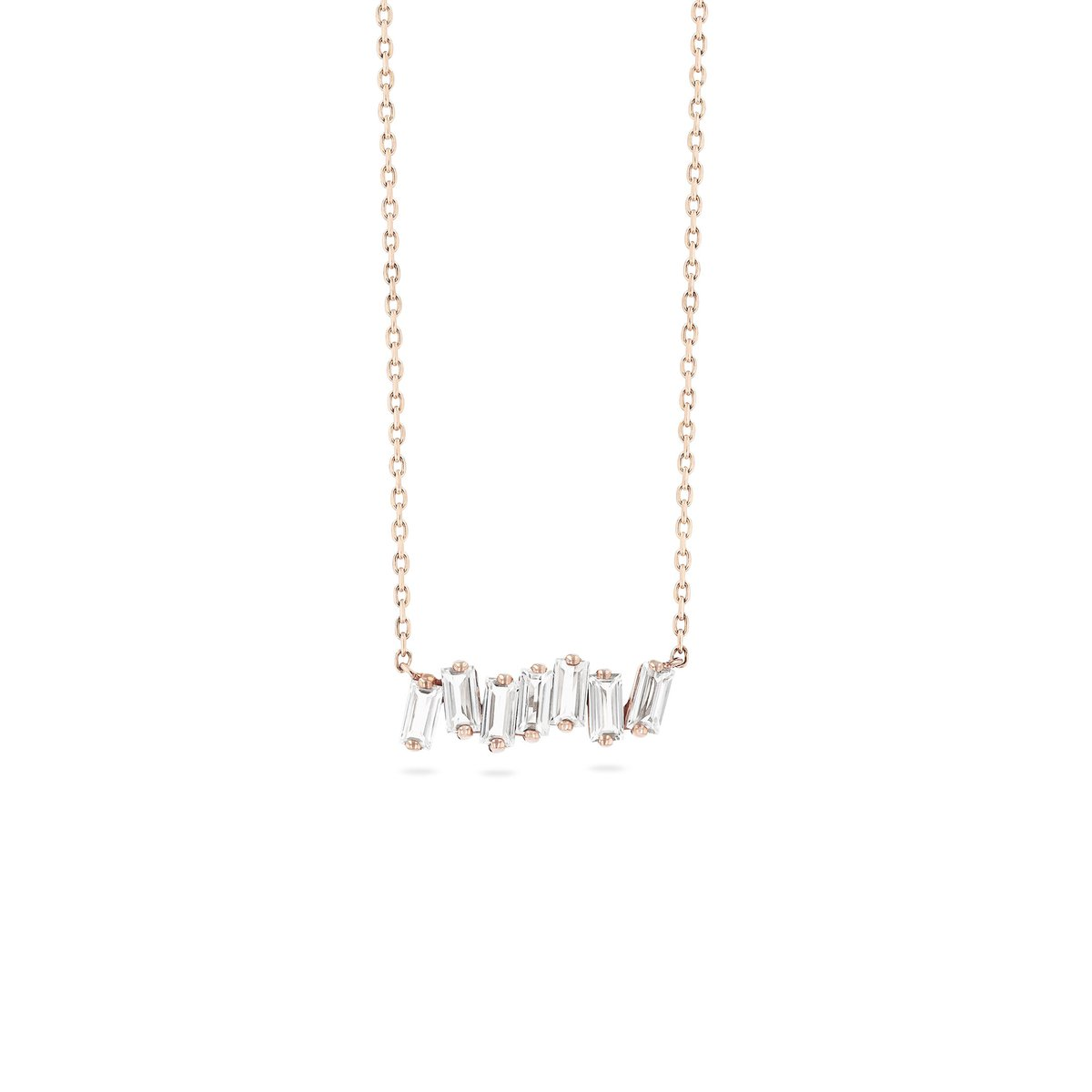 White Topaz, Mixed Baguette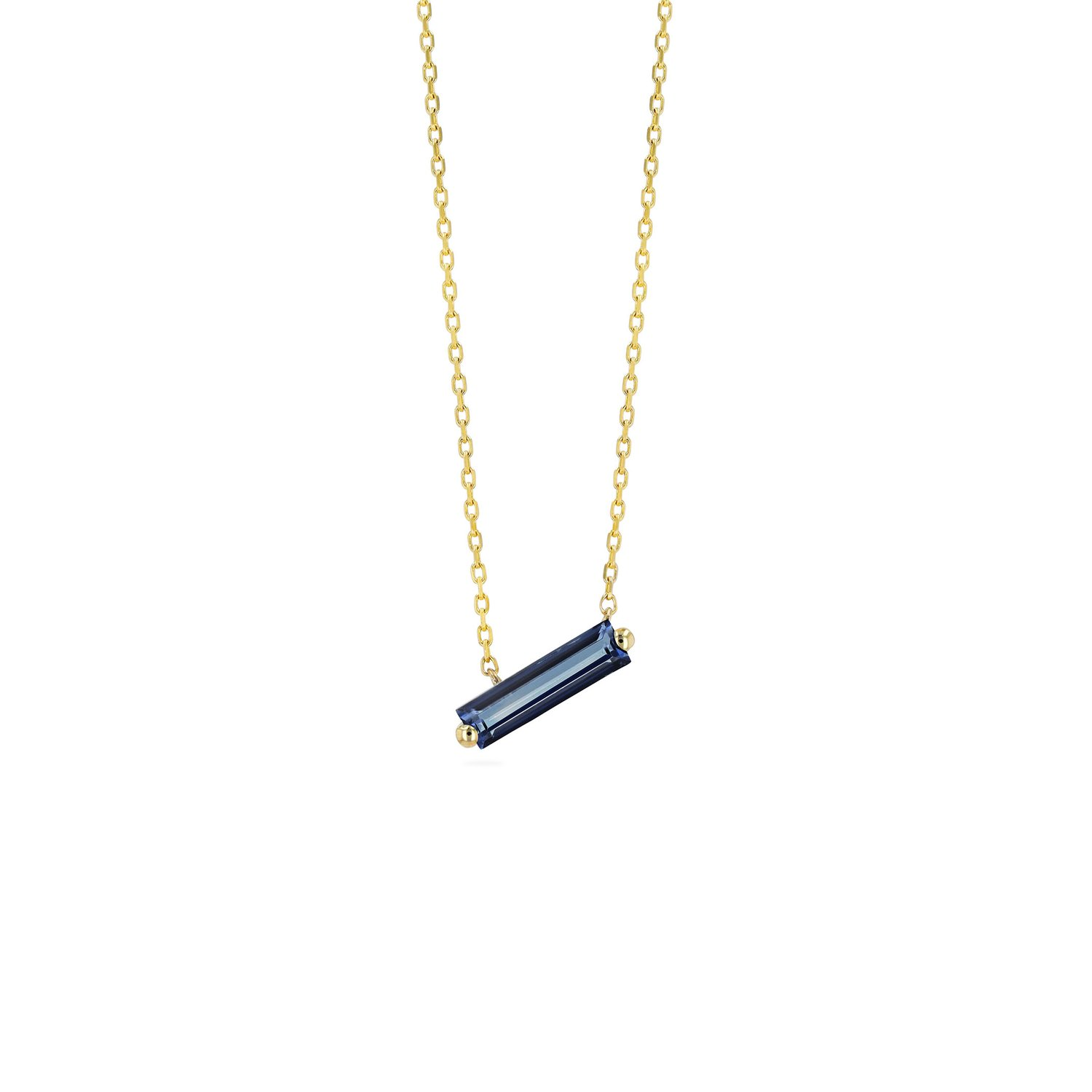 Blue Topaz, Single Baguette
Cuyana
Leather Backpack, Crocodile 
Considering it was Jack who got Molly into the backpack game, it's really he who owes it her a chic one! This eye-catching backpack also turns into a handbag, talk about versatility! Plus, Molly knows how to own an animal skin.
Product Details 
- Dimensions: 14.5" H x 10.75" W x 8.25" D, 2.6 lbs
Estimated Total Cost: $537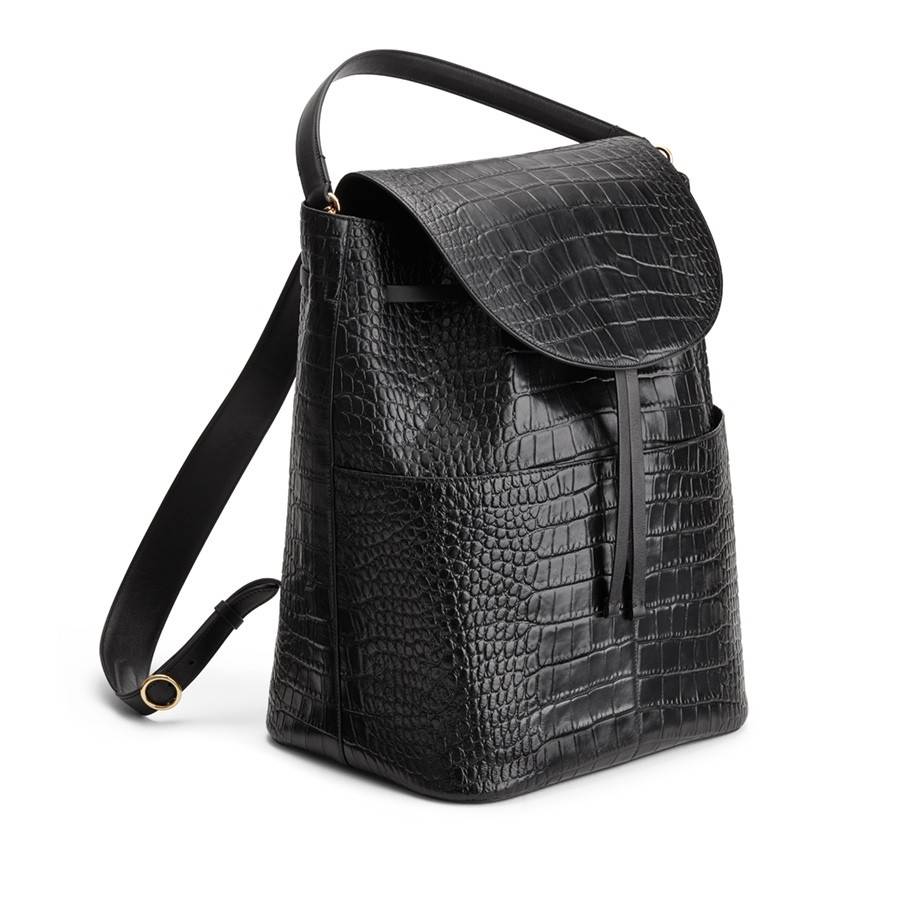 Roxanne Assoulin
'Just Say It' Custom Bracelet 
What would Molly say if she could say anything? Well that would obviously be too much for one bracelet. How about what would Jack say? Customize with Mama, Bubba or another sweet something from Jack to Mom! :)
Product Details 
- Included: One bracelet only, not a stack.
- Bracelet 1 Color Options: Rainbow Bright, Rainbow Lite, Blue, Teale, Navy, Pink, Red, Nude, Gold
- Bracelet 2 Color Options: Multi, Ink, White
- Personalization Options: Max 8 characters
- Production Details: Order by Fri 12/11 for Christmas delivery
Estimated Total Cost: $150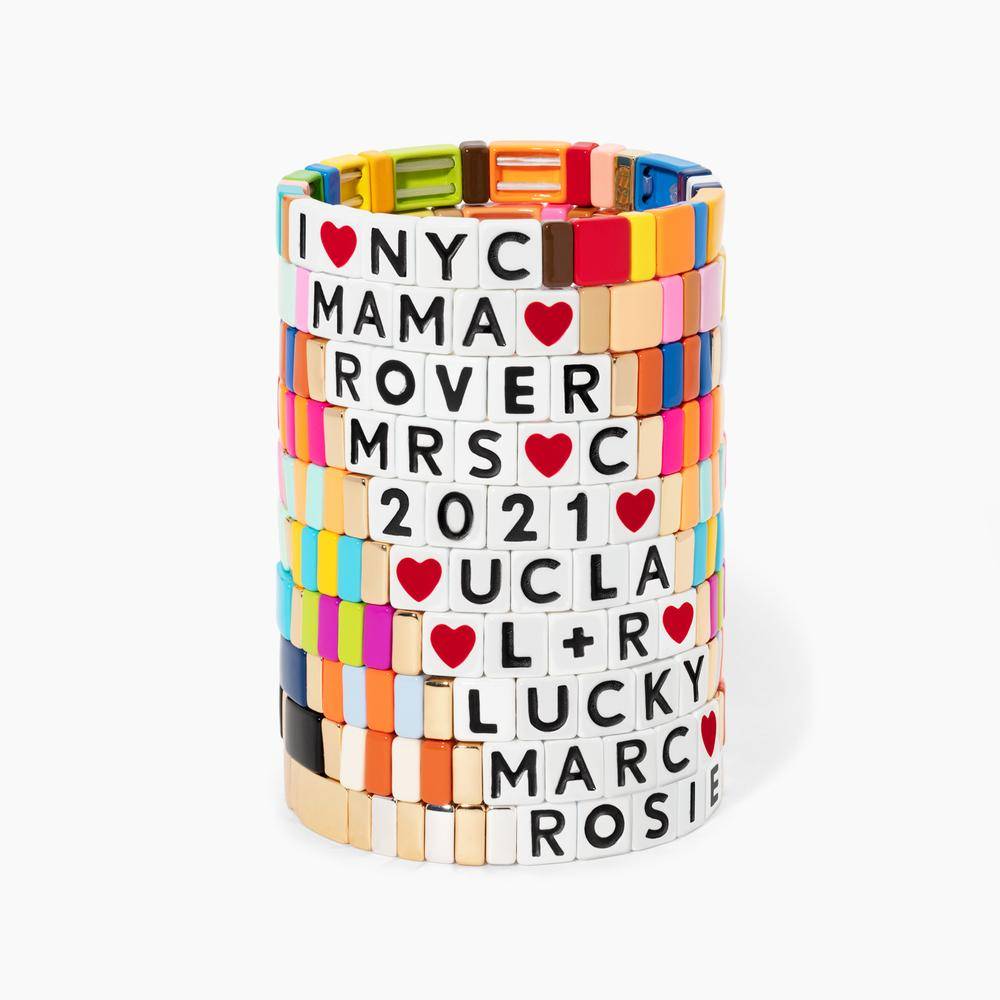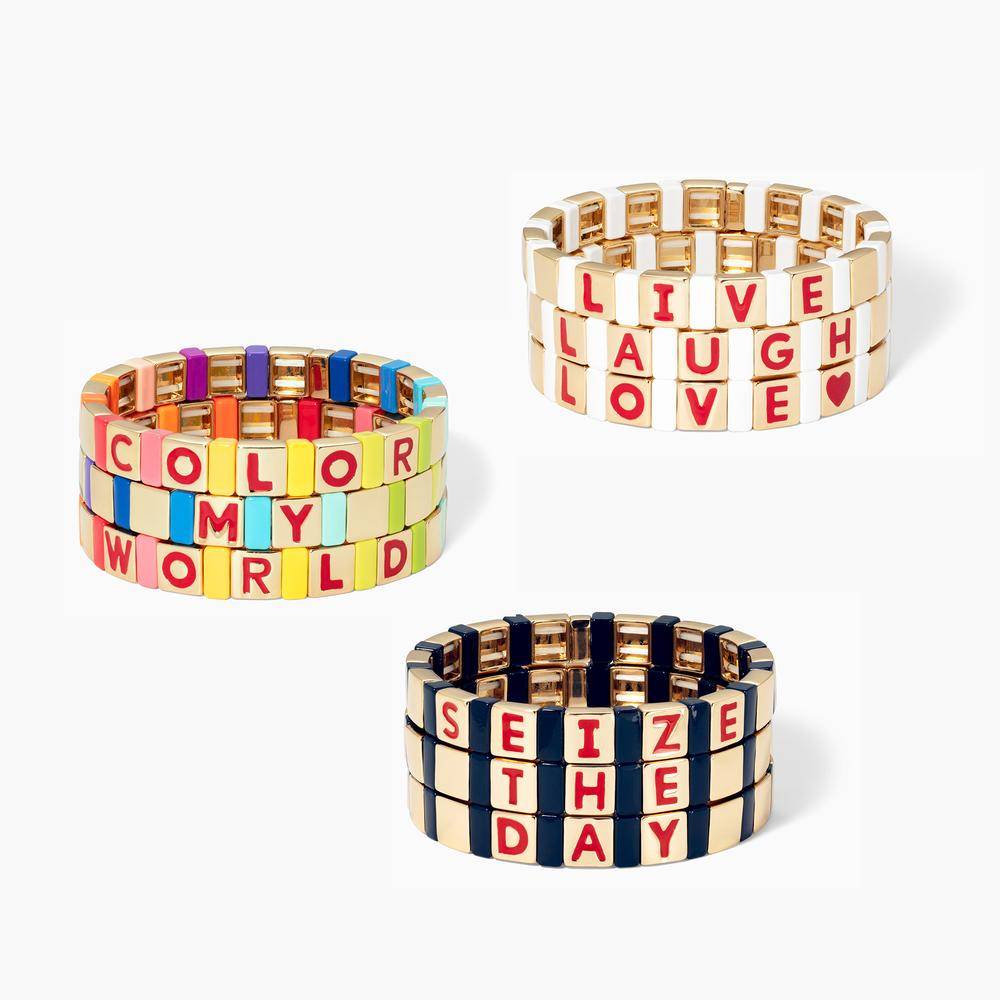 Converse
Mommy & Me Matching Sneaks 
New kicks, who dis? Molly and Jack would own the streets of Orinda in matching kicks. Perfect for errands, the swing set and the 'gram, of course. Fully customizable in trending colors and patterns with the option for personalization (nickname/initials).
Product Details 
- Customization Options: Available upon request
- Production Details: May take up to 3 weeks and not guaranteed to arrive by 12/24, however, our team can package a sample to gift for the holiday.
Estimated Total Cost: $125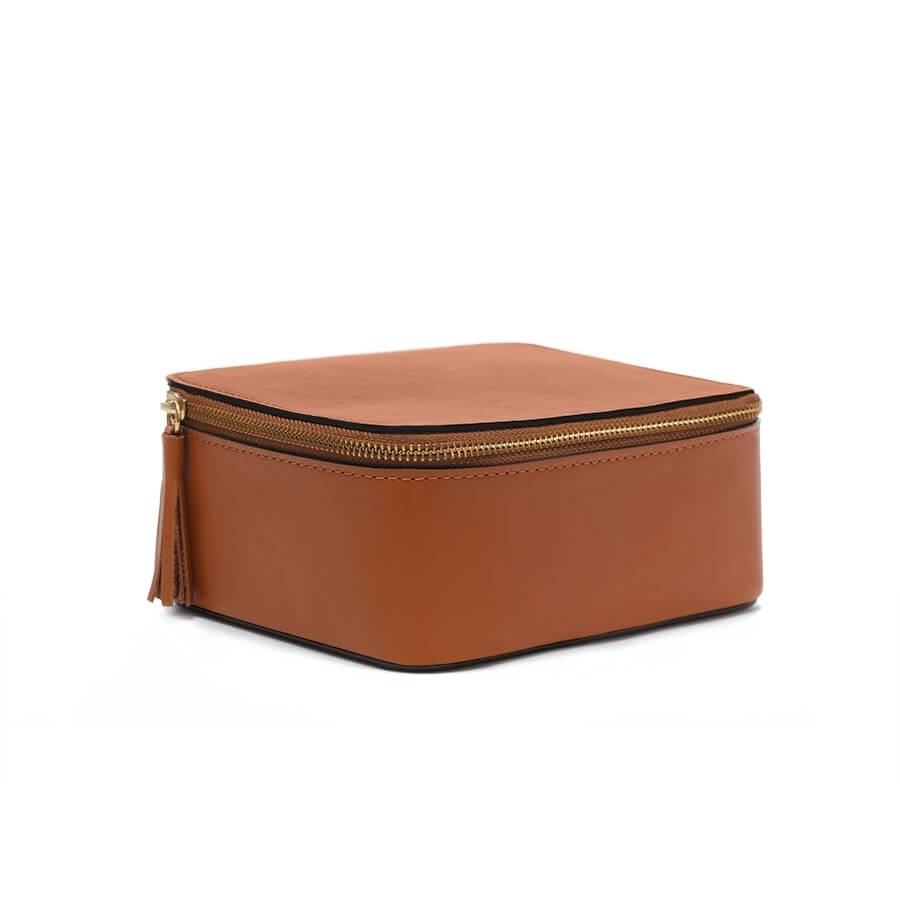 Cuyana 
Jewelry Case with Personalization 
Estimated Cost: $119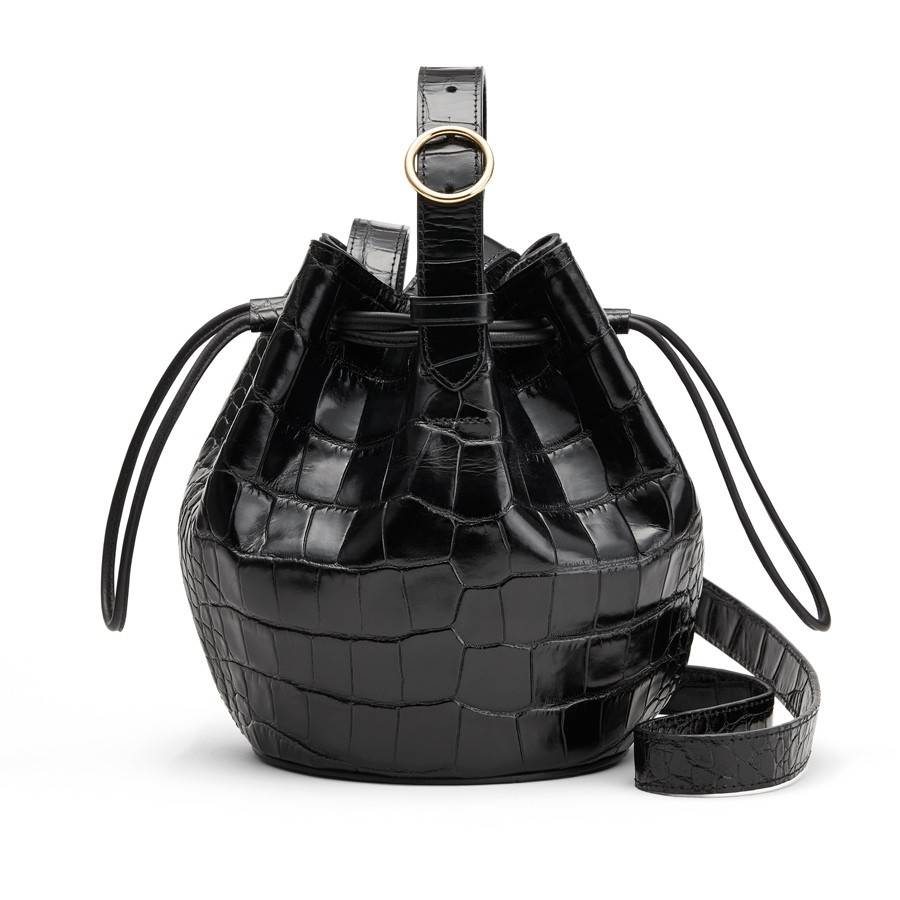 Cuyana
Small Bucket Bag, Crocodile
Estimated Cost: $265.82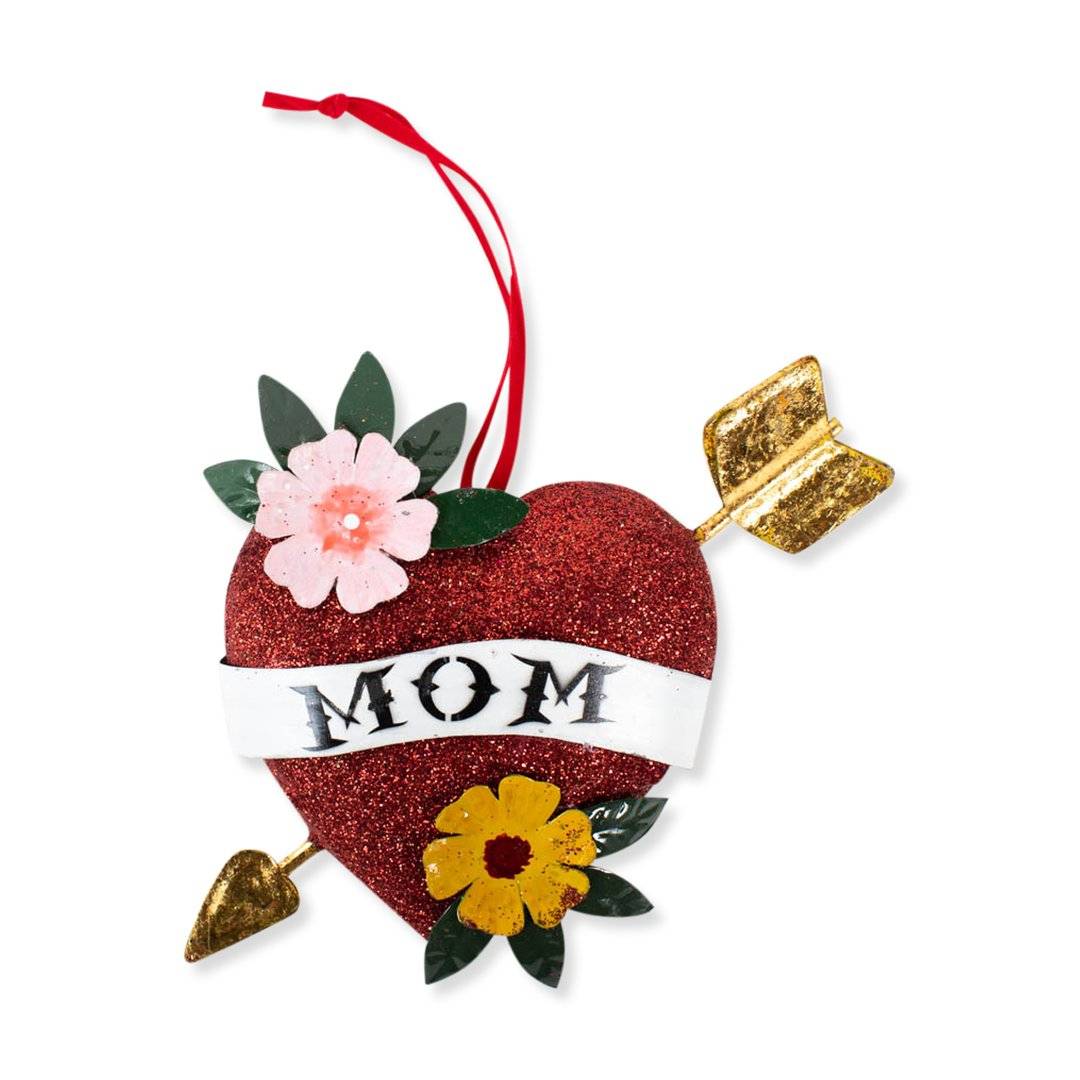 Furbish
Mom Ornament
Estimated Cost: $32.95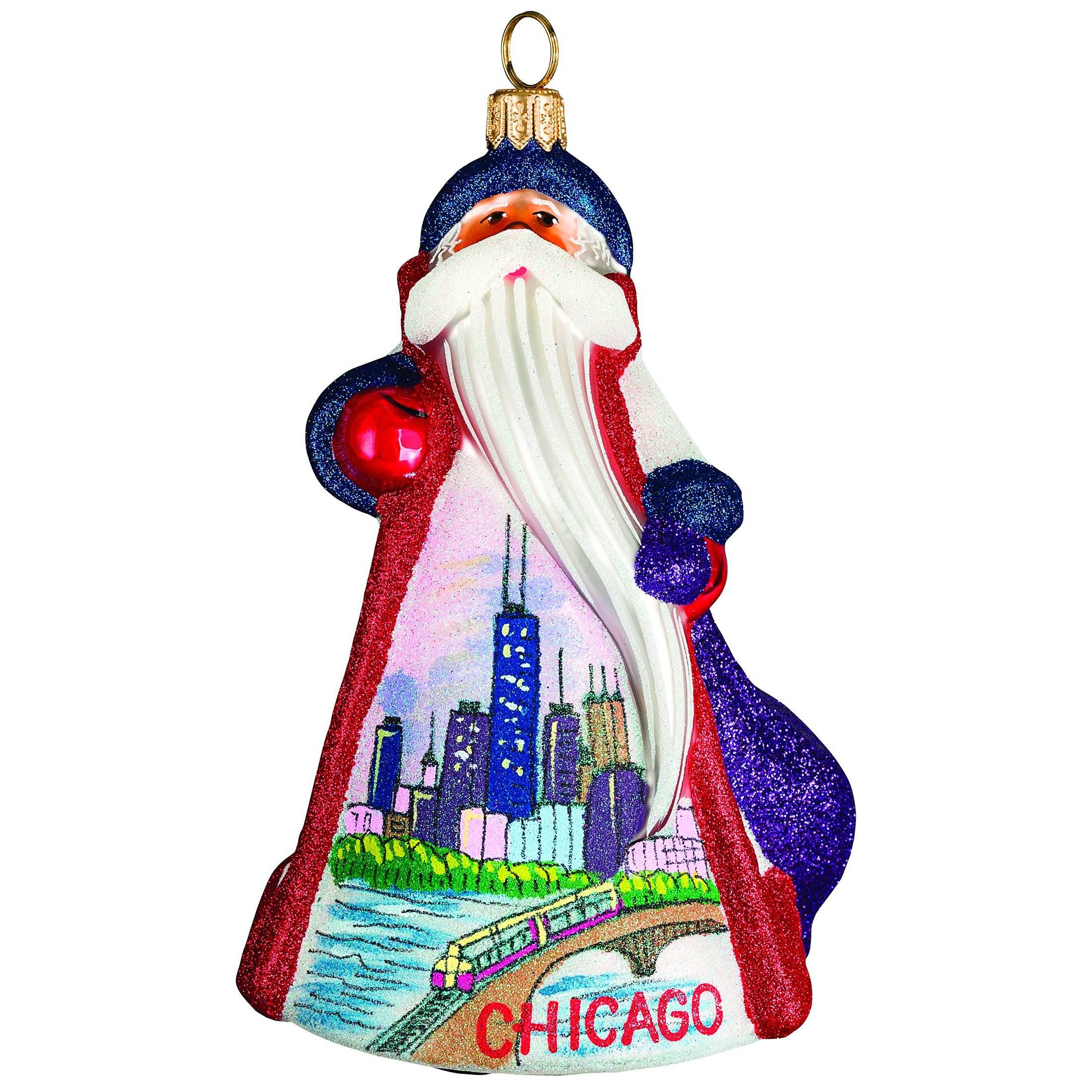 Gump's
Gliterazzi Chicago Santa
Estimated Cost:$76

Select your favorite gift(s) and send us your selection via email at peggy@poppygifting.com*
From there we will handle order processing, gift wrap and delivery. You will be invoiced for the final amount once the process is complete and notified when your gift(s) is en route.
Not a fan of the options that we provided? Let us try again! Send us a note with your feedback and we will get back to you shortly with a few more ideas.
*We ask that you select a gift at your earliest convenience to ensure product availability