Friends & Family_Jessie Holzman
RECOMMENDATIONS FOR GINA KNOX
You're looking for a thoughtful gift to celebrate sweet Gina this Christmas. She's an easygoing lady with a new penchant for golf, among other relaxing hobbies. We've organized a few ideas celebrating her interests and personal style. 
We hope they inspire you!
Tory Sport
Merino Golf Sweater
The perfect layer for a day on the links. The light pullover has stripes at the wrists and back waist. Blended of wool and COOLMAX®, it provides warmth while wicking away moisture to keep Gina dry no matter the day!
Product Details 
- Size: S, M, L
- Colors: Vintage Blue
Estimated Total Cost: $249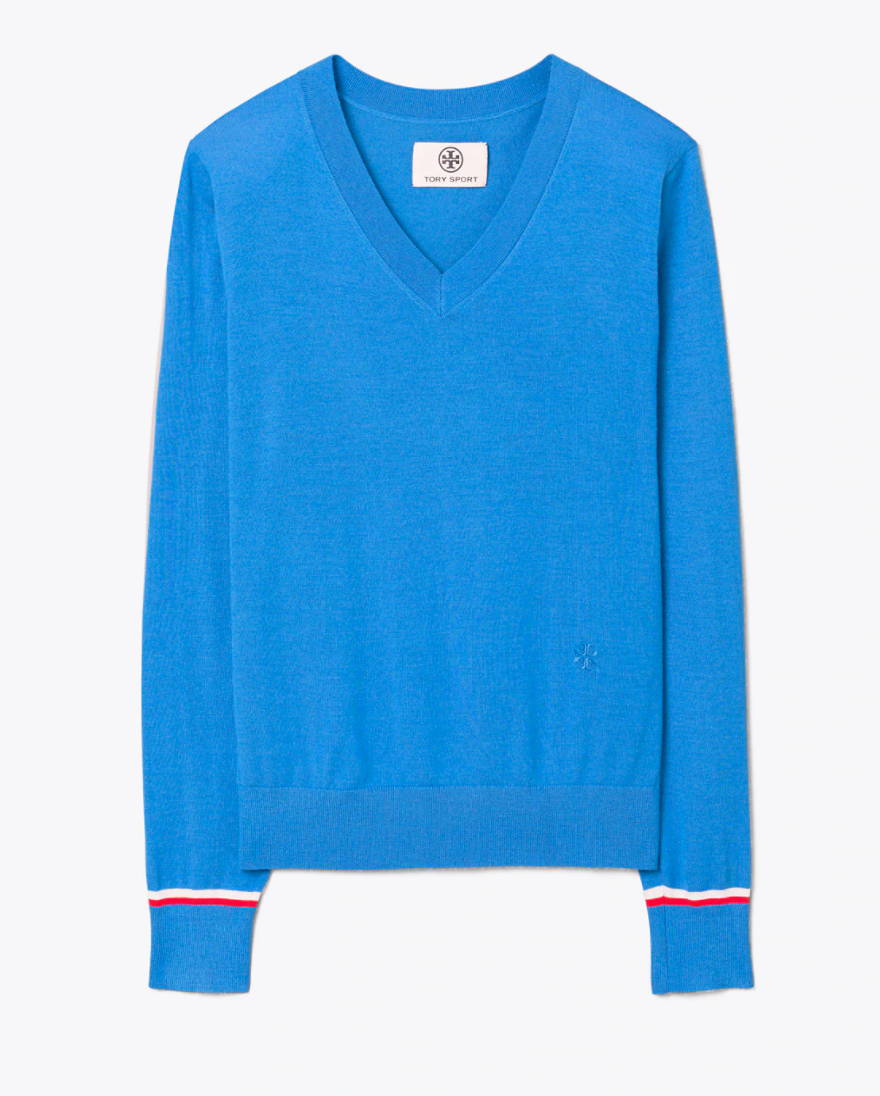 Tory Sport
Pleated Golf Dress
One of Tory Sport's bestsellers, the golf dress is inspired by the elegance of sport. Its four-way stretch provides comfort and movement. Finished with a mock-pleat collar and pockets for essentials like scorecards, balls and tees.
Product Details 
- Size: S, M, L
- Color: Navy with White Trim
Estimated Total Cost: $205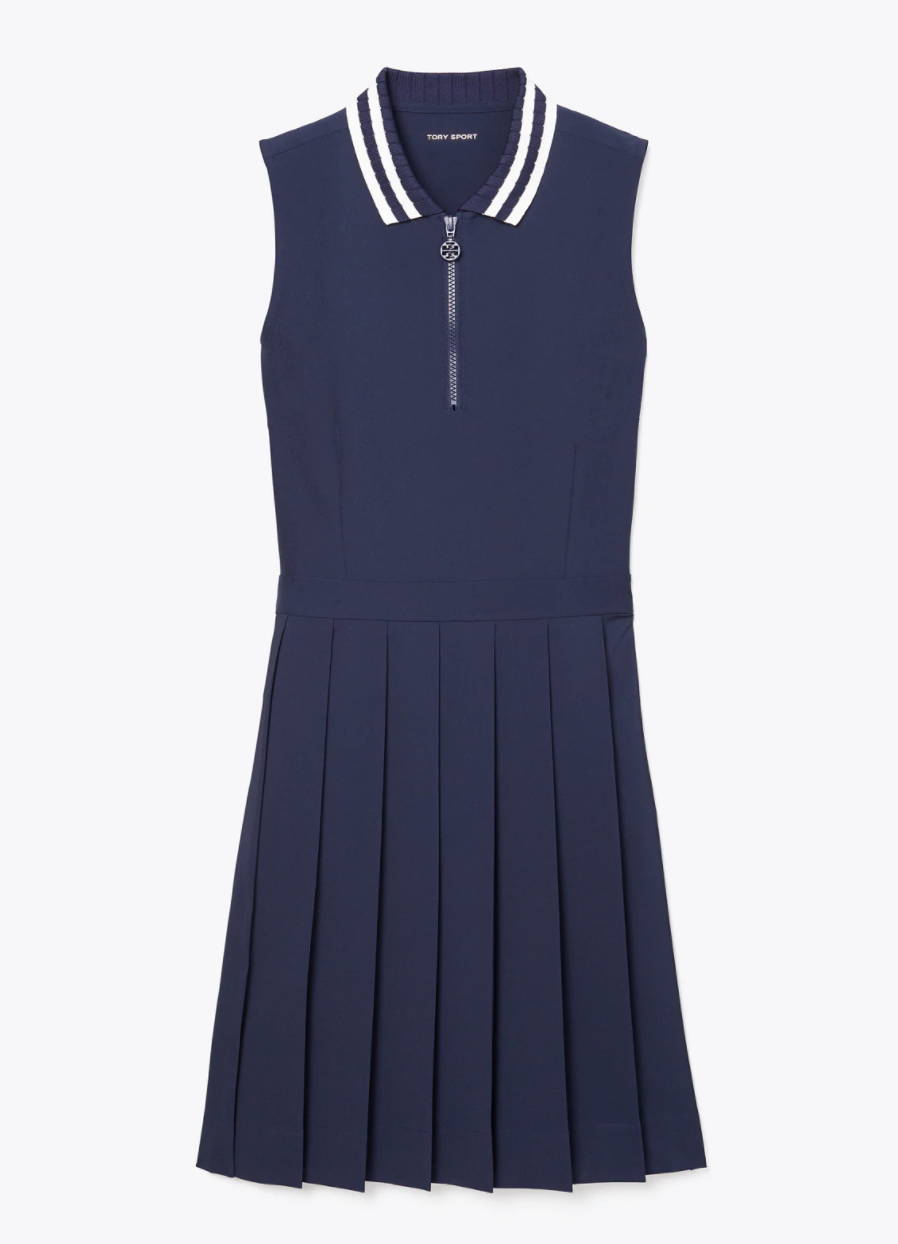 Mignonne Gavigan
Burst Necklace
Just like Mignonne's lust-worthy bandana necklaces, the Burst necklace is the perfect jean & tee accomplice. Its modern silhouette brings subtle femininity to any look, making for a great layering piece. 
Product Details 
- Material: 14k gold plated brass
- Color: Black and gold
Estimated Total Cost: $146.56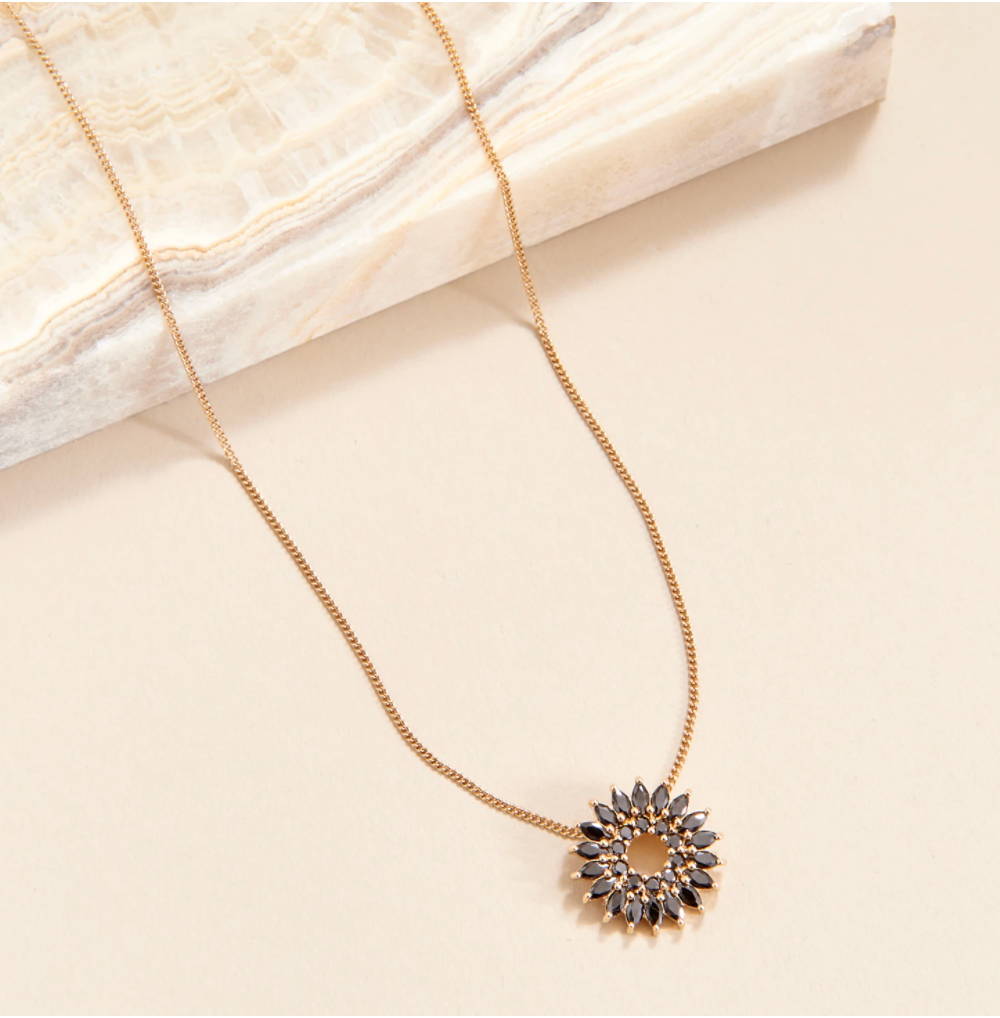 Lingua Franca
Mama Knows Best
Because Gina definitely knows best! Hand-stitched with love in NYC. $100 from each sweater supporting Every Mother Counts' efforts to making pregnancy and childbirth safe for every mother, everywhere.
Product Details 
- Material: 100% Cashmere
- Color: Charcoal with salmon embroidery
- Production Timing: 2-3 weeks
Estimated Total Cost: $392-425* (*for rush)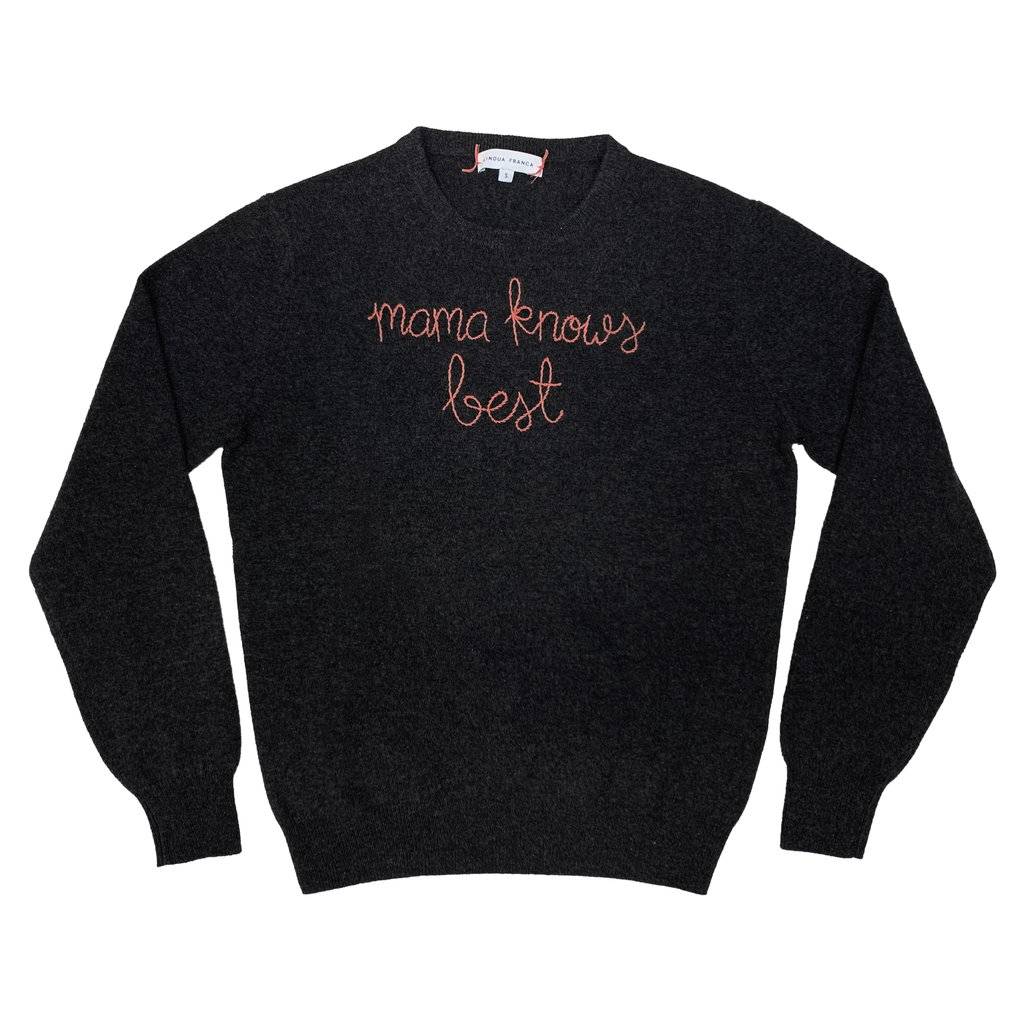 William Yeoward
Carafe & Tumbler
A hand-engraved and mouth blown carafe and tumbler that are both practical and pretty. It's a perfect set to keep Gina hydrated, whether on a bedside table in Sun Valley or for a solo afternoon of poolside reading in Malibu.

Product Details 
- Dimensions: Carafe is 9"h and holds 28 oz.
Estimated Total Cost: $200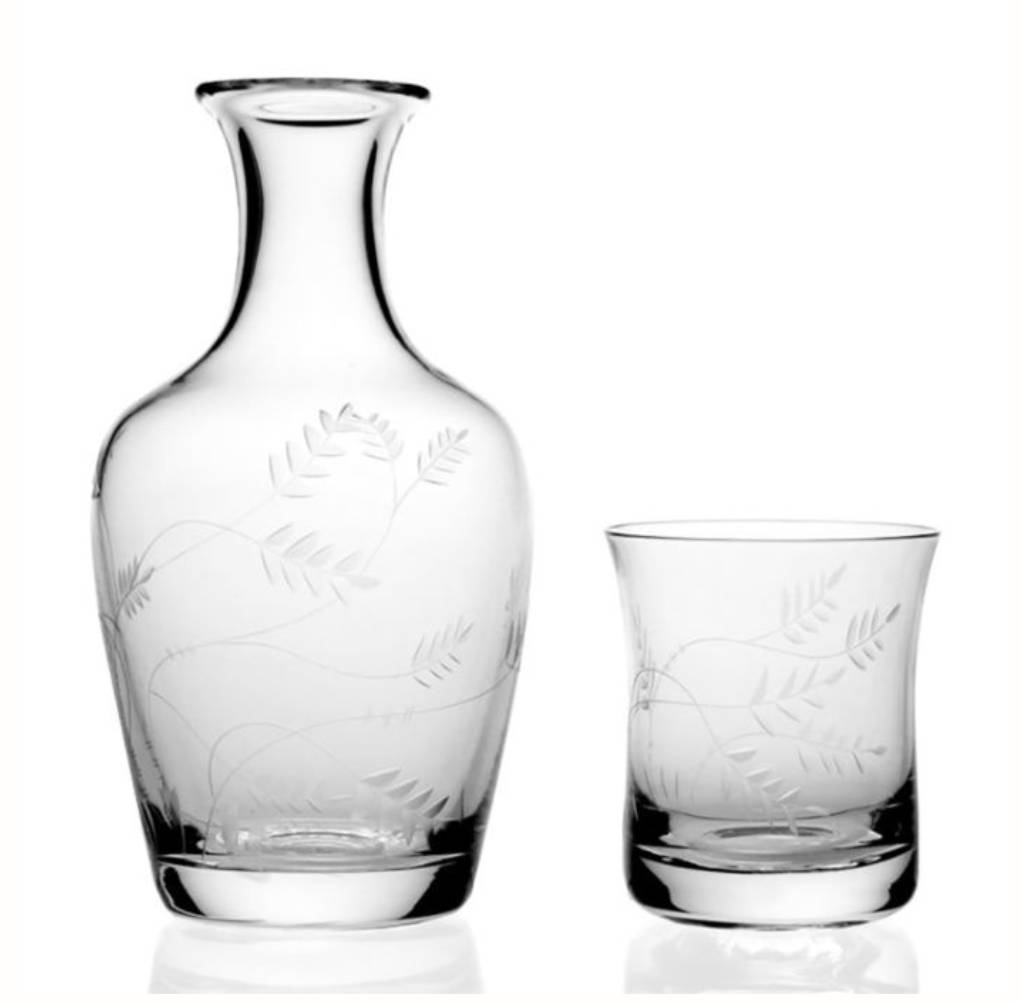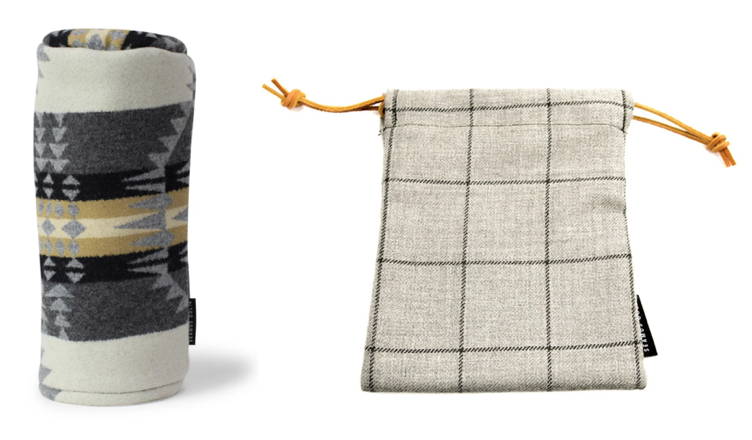 Seamus Golf
Head Cover & Tee Pouch
Estimated Total Cost: $148.50*
*Start at $55 each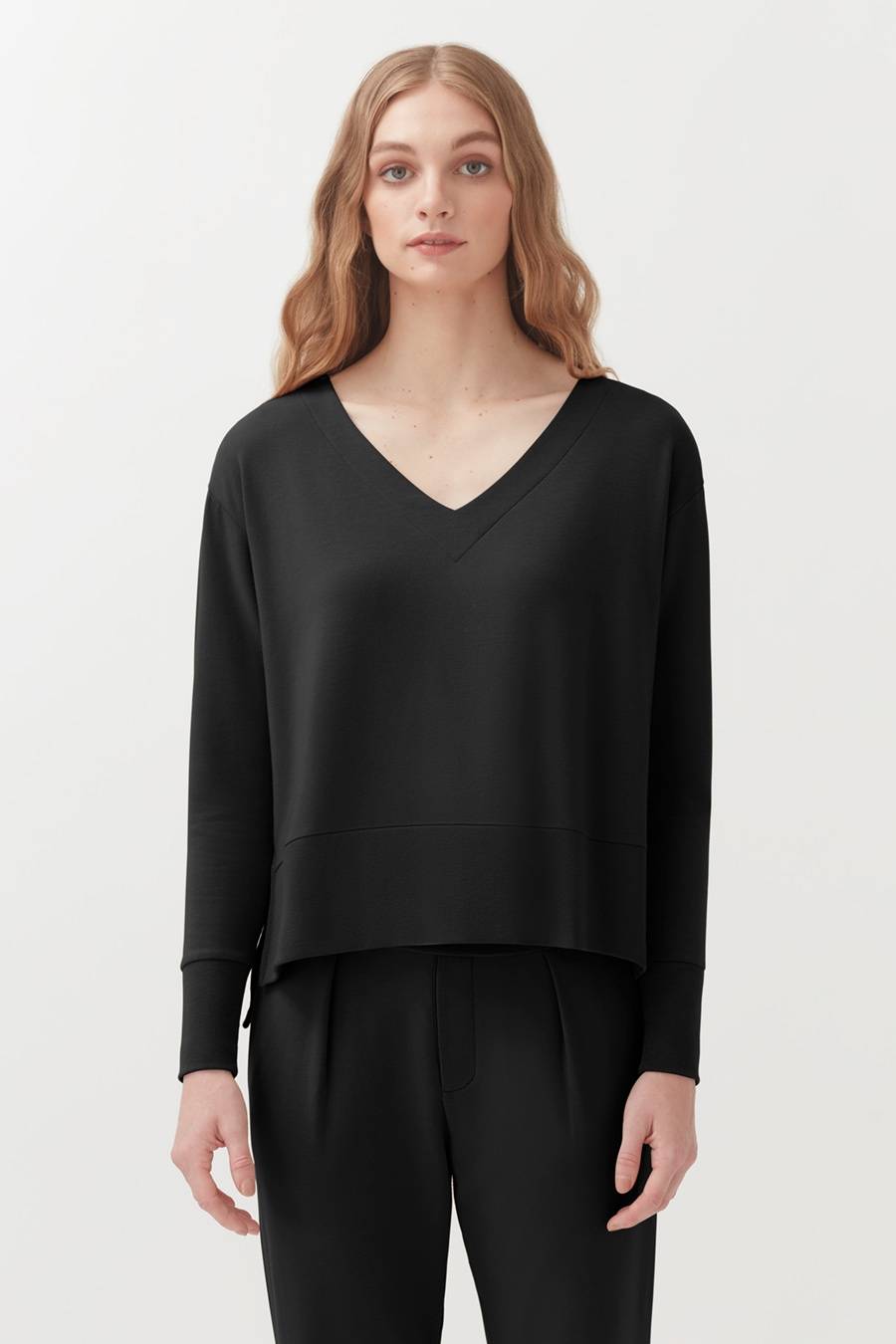 Cuyana
French Pleated Lounge Set
Estimated Total Cost: $193.05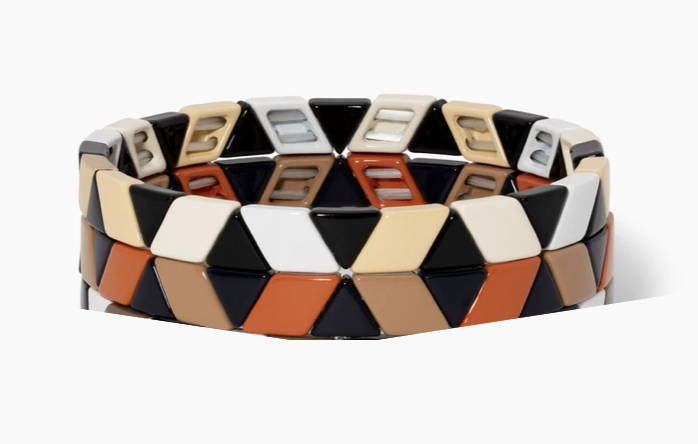 Roxanne Assoulin
Palazzo Sand & Taupe
Estimated Total Cost: $150*
*Start at $75 each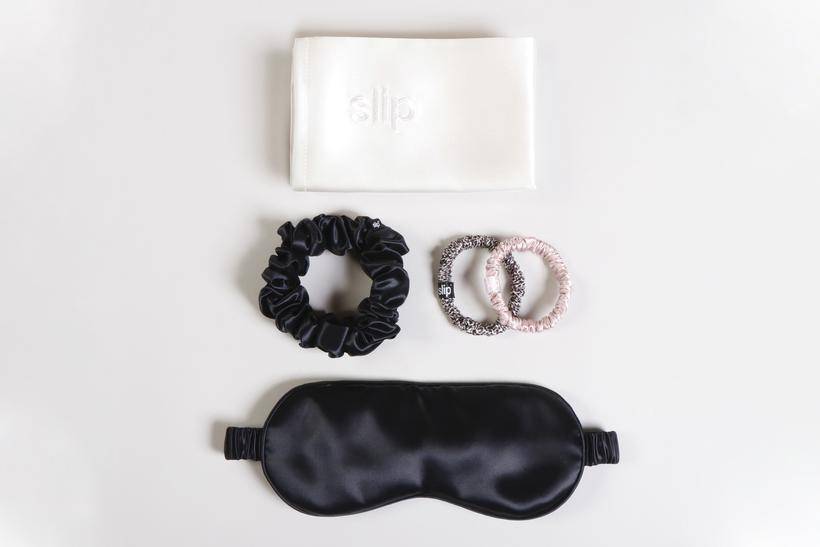 Slip
Ultimate Sleep Collection
Estimated Total Cost: $158.41*
*Start at $15 each
Select your favorite gift(s) and send us your selection via email at peggy@poppygifting.com*
From there we will handle order processing, gift wrap and delivery. You will be invoiced for the final amount once the process is complete and notified when your gift(s) is en route.
Not a fan of the options that we provided? Let us try again! Send us a note with your feedback and we will get back to you shortly with a few more ideas.
*We ask that you select a gift at your earliest convenience to ensure product availability